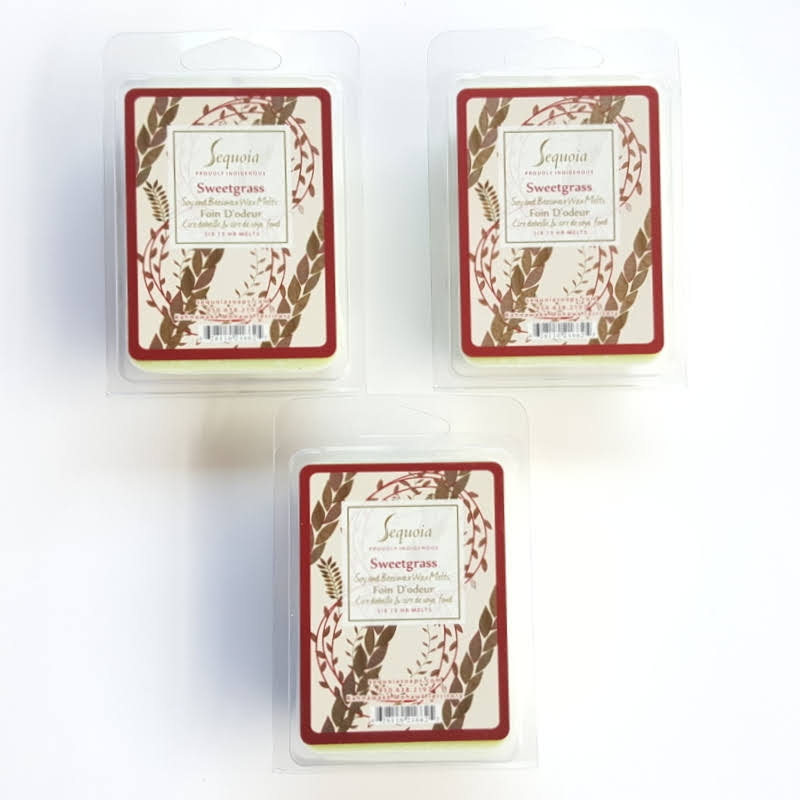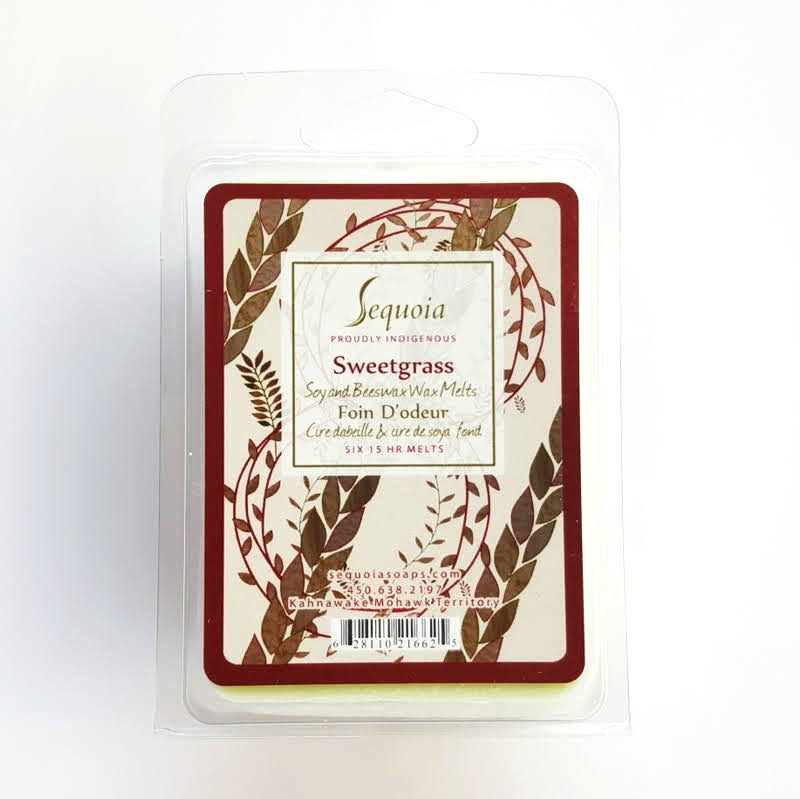 Scent Family: Sweetgrass
Description: Slightly sweet grassy scent

Details: A complex, fresh, grassy fragrance with a bit of a sweet note. There is something irresistible with anything sweetgrass. Sweetgrass is a lot harder to find nowadays as it grows and thrives in a wild environment. We've captured this 'wildness' in our melts and now you can enjoy it to scent your home.

 **Our best selling scent, due to the fact that sweetgrass is highly regarded in Native American culture.
• soywax/beeswax blend
• hand poured
Directions:  You simply take your wax melt and place one or more in your warmer or melter. Then light your tea light or turn on your heat warmer if it is electric. When you are finished using them, you just turn off or remove the heat source and the wax will solidify until you are ready to use it again

Size/Weight: 3 oz
Wax melts
I love the smell of the sweetgrass wax melts but I did find it difficult to break apart and it was harder than other brands of melts. But the scent is amazing!
Sweet grass melts
Absolutely beautiful smell.
Very sweet and gentle scent
Earthy and delicate. This is a lovely scent, and is fairly strong. I would love it if the scent were a bit stronger, but it's still very lovely.