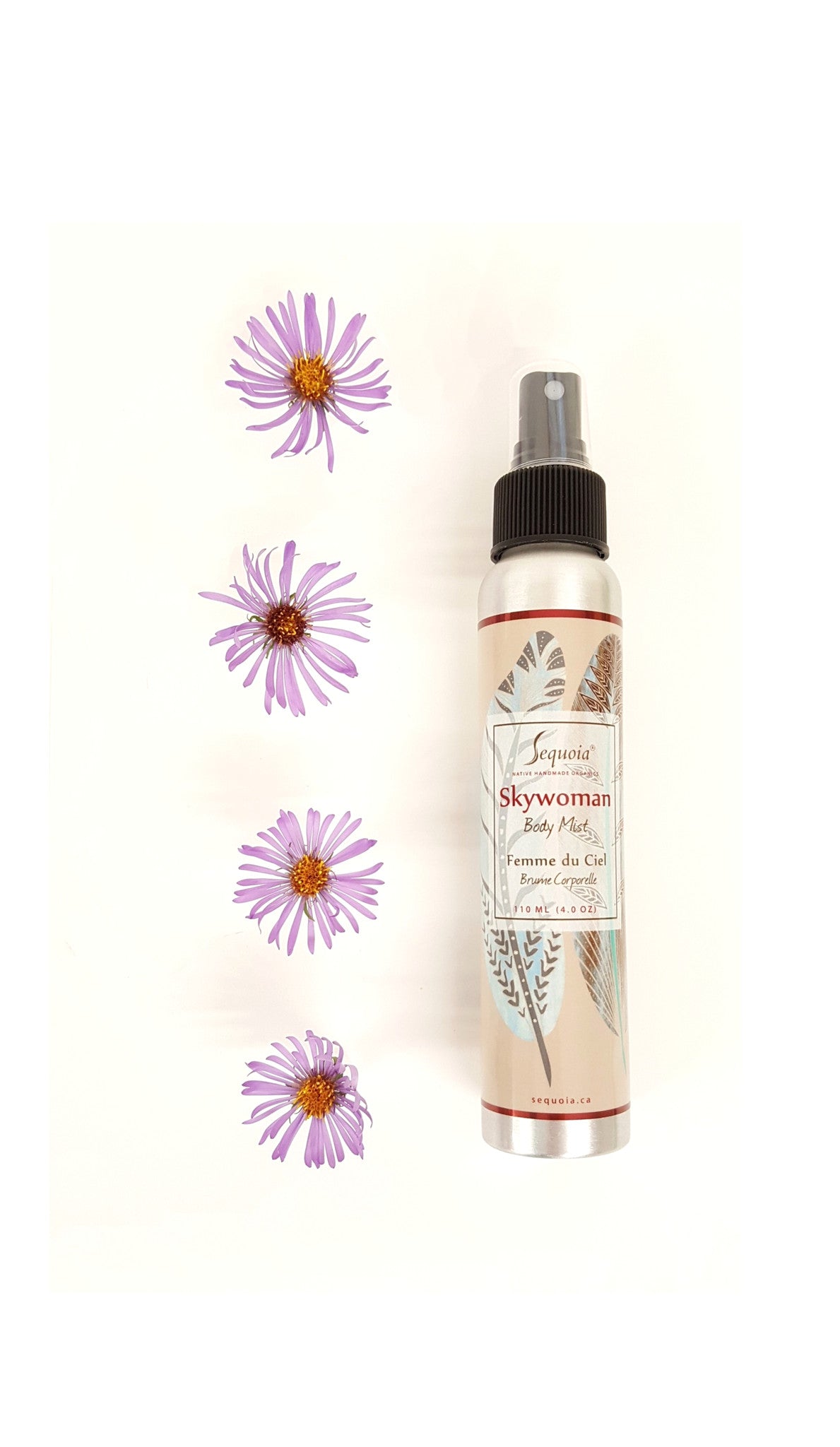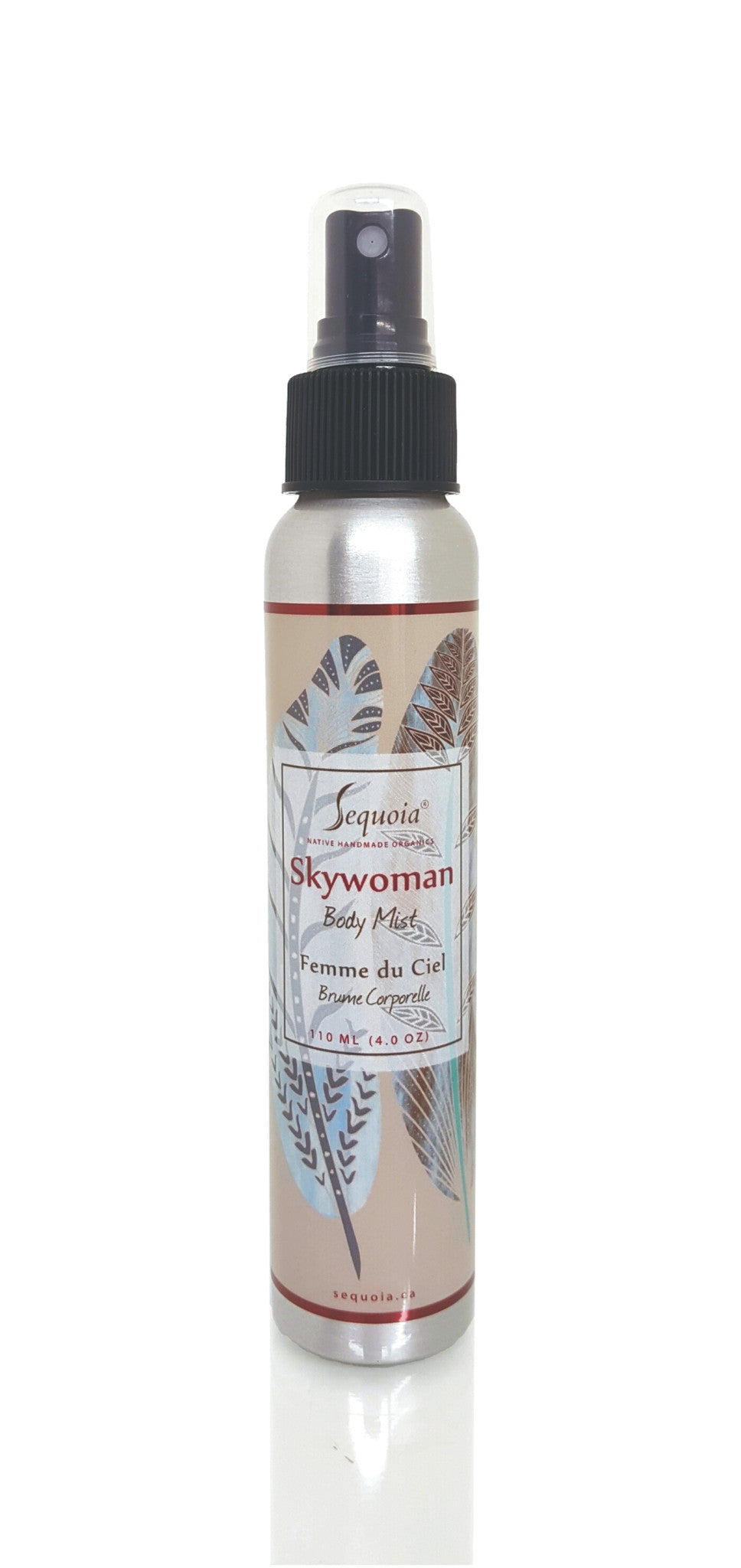 Scent Family: Citrus + Floral
Description: Plumeria flowers mixed with a blend of citruses
Details: Skywoman is a very unique scent, starting with a mystical and citrus-like background.  Under the notes you can sense the sweetness of fruits, the elegant soft fragrance of exotic flowers, with a slight ocean spray touching the air.
• water based formula
• no perfume base
• 95% natural ingredients
Directions:  Shake well before using.  Spray once or twice  on body as an after shower refresher, or may be used as a fragrant room spray.
Size/Weight: 4 oz/2.5 oz
Ingredients: Distilled Water, Polysorbate 20, Fragrance Oil, Propylene Glycol, Diazolidinyl Urea, Iodopropynyl Butylcarbamate
          • Natural Ingredients
          • Safe Synthetics
Beautiful Scent
I absolutely fell in love with the Skywoman candle and knew I needed to have the Body Spray. The scent is light and not too overpowering.
Amazing scent
The sky woman mist… such an amazing scent! Everytime I wear it I have great comments. For a must the scent stays on the body for quite a long time.
Amazing
This body spray is a breath of fresh air! It's a beautiful citrusy floral fragrance with fruity undertones. It slightly moisturizes my skin when I wear it (other body sprays can be kinda drying), and I love that I don't have to dry out my skin just to smell good. This is a perfect fragrance to wear all year round, but it reminds me of spring because of how sweet and fresh it smells. This is truly amazing!
Perfect!
One of my favourite scents, and I love it as a fragrance mist!
Love it
Sent as a gift and the recipient loves it. Received last year and wanted more. Not sweet or overpowering.