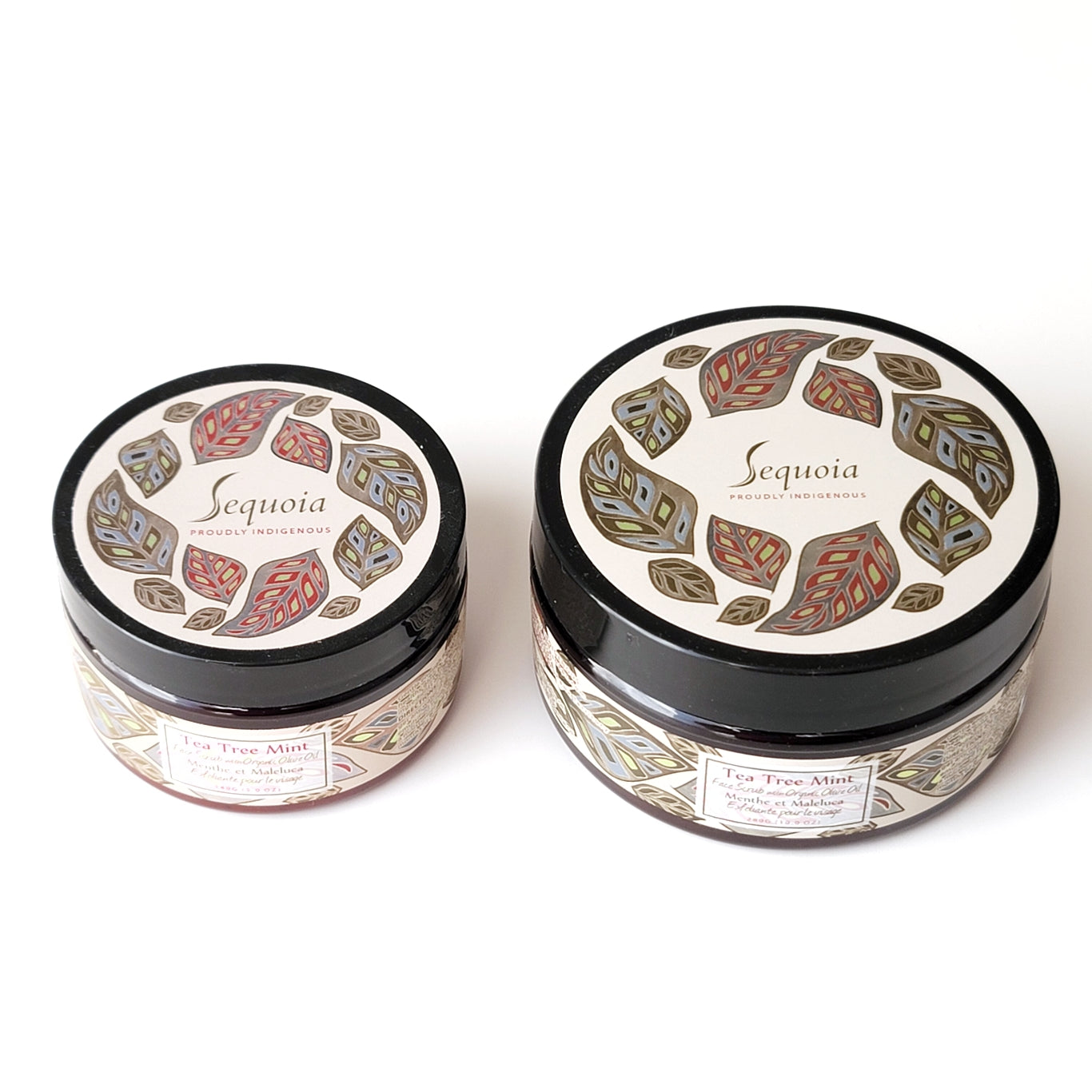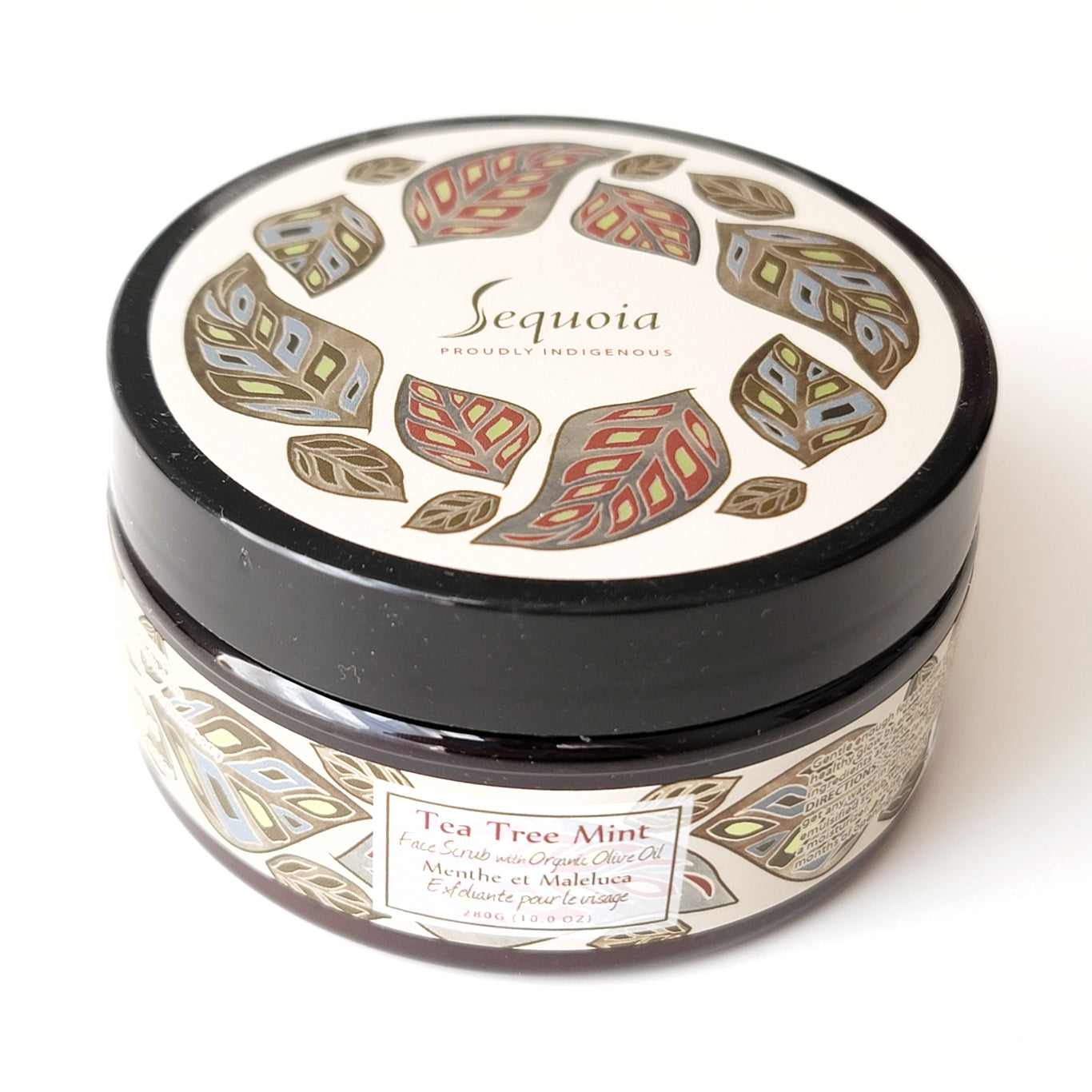 Scent Family:
Tea Tree, Peppermint
Description: Refreshing and cooling
Details: Tea Tree Essential Oil is known for its antibacterial and antiviral properties. This is great for acne prone skin. The Peppermint Essential Oil adds a bit of a cooling effect which relieves inflamed skin. Even for normal skin, this is a great way to freshen up for the day.
Gentle enough for everyday use. This face scrub will give you a healthy glow be encouraging cell renewal. Sequoia's Face Scrub ingredients are actually edible and without preservatives.
• smooths and refines skin
• removes dead skin cells
• made with organic olive oil and pure cane sugar
• 100% edible ingredients
• 100% natural ingredients
Directions:  Scoop paste out of container, being careful not to get any water in jar. Scrub face gently, rinse, pat dry. this is an emulsified scrub which when combined with water turns into a moisturizer. **Use within 4 months of opening**
Size/Weight: 5 oz
Ingredients: Sugar, Organic Olive Oil, Emulsifying Wax NF, Peppermint Leaves, Tea Tree Essential Oil, Peppermint Essential Oil
          • Natural Ingredients
          • Safe Synthetics
Tea tree mint face scrub
This face scrub is absolutely amazing, leaves your face feeling clean and moisturized,but not greasy. By far the best face scrub I have used.
Tea Tree Mint Face Scrub
I love how this feels on my face and the scent as it is not overpowering. I love the fact that this amazing product is vegan!!
Tea Tree Mint Face Scrub
All I can say is I love it! Tea tree oil is one of my favorite oils, which is why I decided to try the Tea Tree Mint Face Scrub. I love the scent and feeling of freshness on my face. I also use the Tea Tree lip balm, which I also love. Thank you for making such amazing products!
Perfect for combination skin in winter
I have combination skin, which means I get very oily in the summer and very dry in the winter. I still have a lot of acne, even when my my skin is dry, and this scrub is both gentle and powerful. I have many fewer dry spots and almost no acne since I've started using it.
In love!!
I began using this on my face whenever it's feeling extra gross/greasy and I've already noticed a difference. My skin feels softer and a couple leftover acne marks are already almost completely faded after about 2 uses. A little goes a long way, like the body scrub. Would definitely recommend this if you have clogged pores