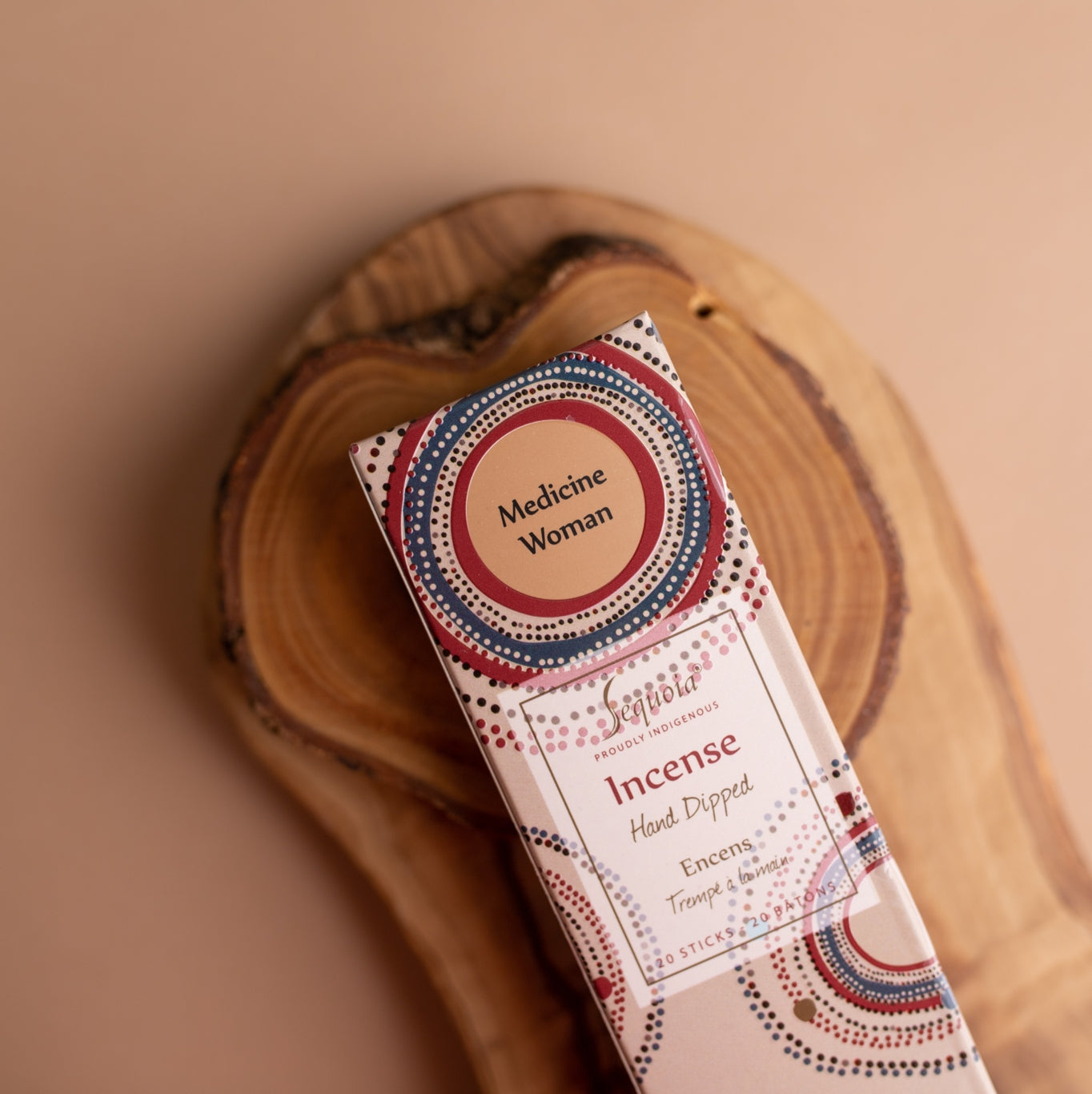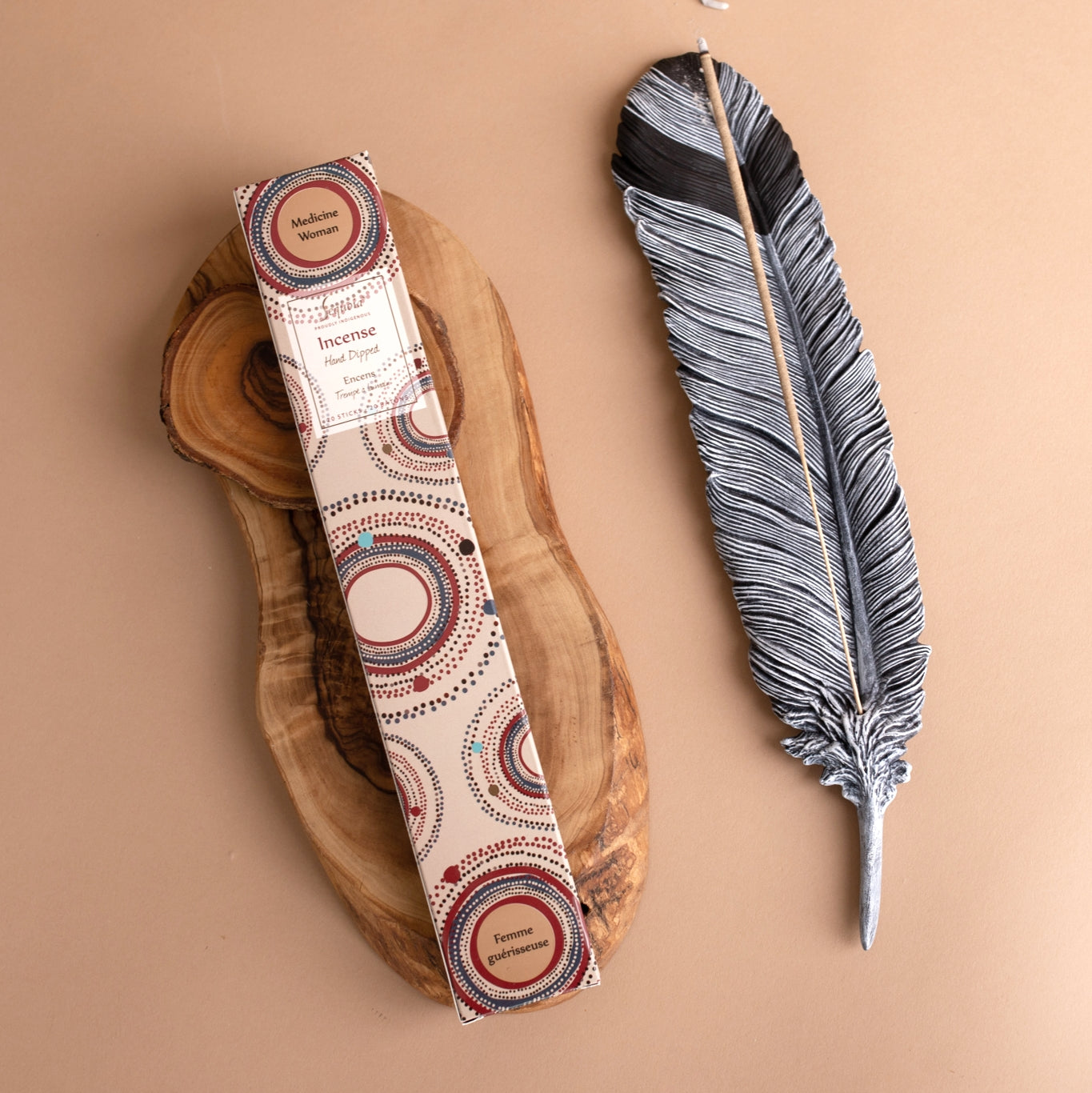 Medicine Woman Incense is our newest addition to our incense line! It's a blend of Eucalyptus, Sage, Cedar, Saffron and goes perfect with our soap of the same name.
Great incense
Burns slowly and has a medicinal scent, hint of eucalyptus
Perfect!
I have allergies to strong scents so it's hard to find products that work for me. Medicine Woman has a beautiful, "light enough for me" aroma. It's perfect!