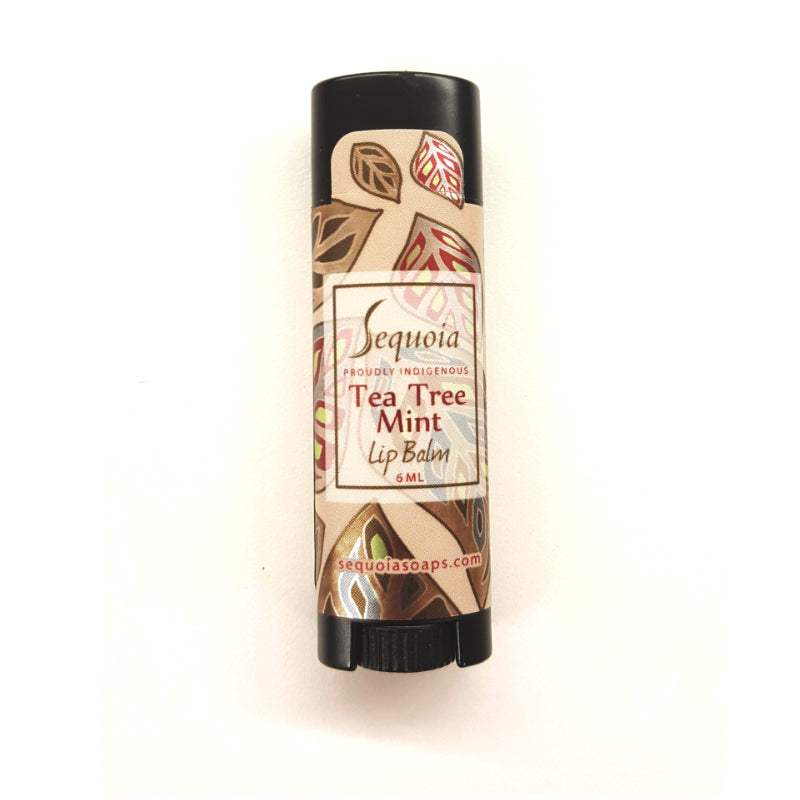 Scent Family: Tea Tree, Peppermint
Description: Refreshing and cooling
Details: The Peppermint Essential Oil adds a bit of a cooling effect which relieves inflamed skin and will really soothe and cool dry chapped lips. As an added bonus, we've included tea tree oil, which is known for its antibacterial and antifungal properties. Anyone who is prone to cold sores may want to try this one.
• soothes and cools
• made with organic olive oil organic shea butter
• 100% edible ingredients
• 100% natural ingredients
Directions: For use everyday.
Size/Weight: 6 mL
Ingredients: Coconut Oil, Beeswax, Organic Olive Oil, Organic Shea Butter, Tea Tree Essential Oil, Peppermint Essential Oil, Stevia
          • Natural Ingredients
          • Safe Synthetics
I absolutely love this product first the refreshing smell, and then the cool tingling feeling it puts on your lips. I only purchased one tube on a previous order and went through it so quickly that I purchased three this time. Thank you, for a beautiful product
Tea tree mint balm
I opened it as soon as it arrived, omg I absolutely love it. It leaves my lips cool and it soothes the chapped parts as they heal.
Absolute favourite
I am very picky about lip balm - Sequoia makes the best ones ever. This one is my go to. I like it because it is kind of fresh with the mint. It wears long and it lasts. I refuse to buy any other kip balm since finding sequoia brand.
Ahhhh.... relief!
Due to medications, i sometimes get ridiculously dry, chapped lips. It's so uncomfortable! I've tried so many different types of balms, syrums, salves. This is literally the only one that provides any real relief.
I can't be without it, so a stick lives in my wallet.
Tea Tree Mint Lip Balm
The lip balm made my lips tingle when I use it. I can smell and feel all the ingredients go to work. I keep it on my desk in my home office and always reaching for it.
Love it.
Vickie