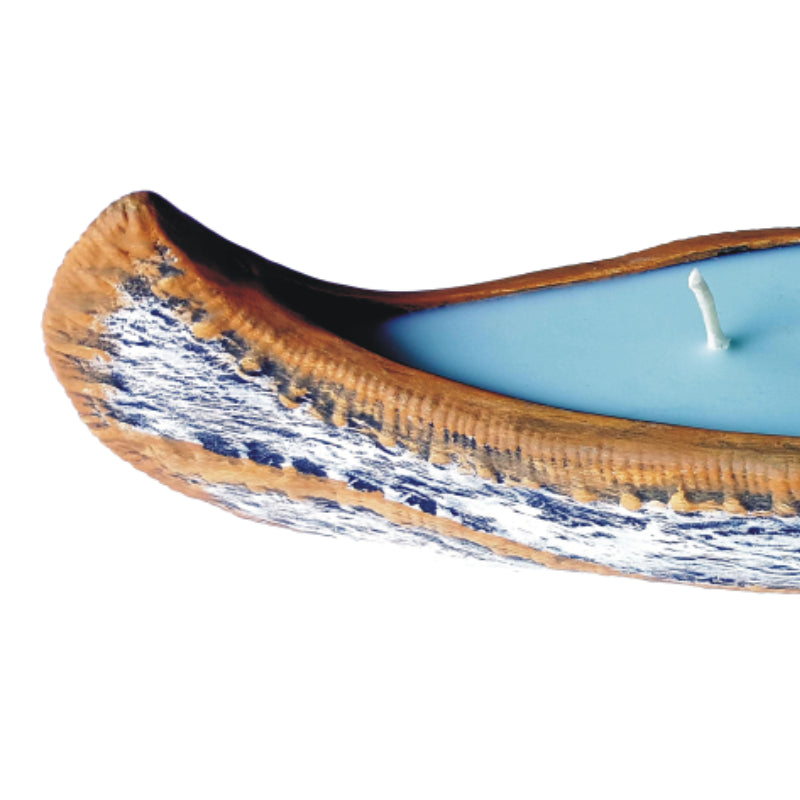 Large Skywoman Canoe Candle / Incense Burner
Size: 14.5" long, 3" wide at the widest point in the middle. 2" tall in the middle, 3.25" tall near the ends.
Burn time: approximately 30 hrs
Awesome candle!
The candle smells great, the ceramic boat / incense holder is painted beautifully too.
Wedding gift
I was told that I really outdid myself with these gifts! They absolutely loved the packaging, the large canoe, soaps and sweet grass candle! You made this gift extra special for my family. Thank you for the nice surprise. The scents are very good!