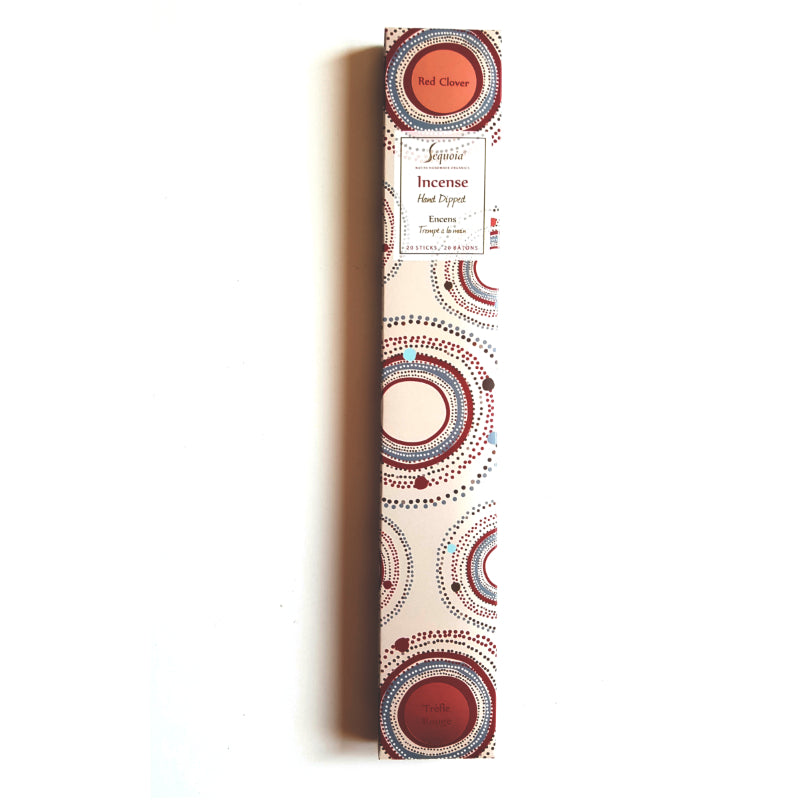 The only sweet smelling incense we carry. This matches the wildly popular Red Clover Candle and other products that are exclusive to Sequoia.
The name intrigued me
I love clover so when I saw this scent I knew I wanted to try it! The smell is sweet while in the package; when lit it has a different scent, subtle but nice.
My forever scent
I was on a mission to find an incense that would provide a calming yet incredible scent with which I could fill my living space. That mission brought me here and after reading the other reviews I knew I had to purchase it so I did. Fast forward to a month later and I write this review having just purchased 3 more!
I absolutely love it!
House smells amazing
My house smells amazing! I love how i can just set them up as they are - no need for a diffuser or anything else
Great incense!
Smells wonderful and has beautiful packaging. Highly recommend!
Red Clover Incense
LOVE IT!!! It's such a soothing fragrance - I'm "scent-sitive" and love all her products. Sweetgrass and Red Clover are my two faves!!!! Love your company - you rock M!