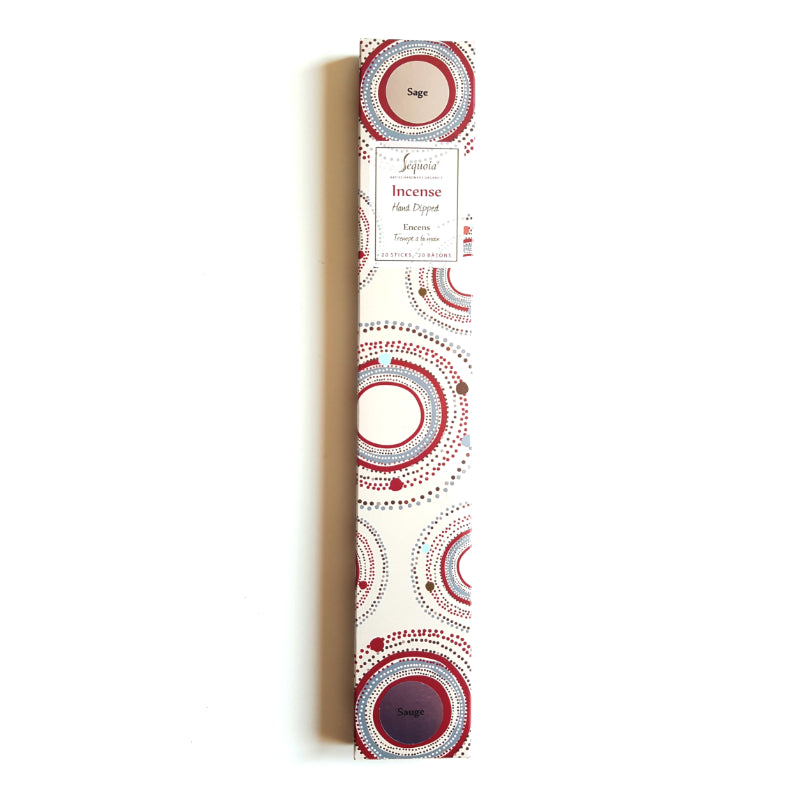 This has been the most requested incense, so we finally devloped one made with sage essential oil. This one smells very medicinal, so if you love those types of scents, you will absolutely love this one!
Great sage incense
Definitely great stuff. My daughter loved it and we'll buy it again.
Amazing and Healing Medicine
This is one of my favourite Sequoia incense scents. I love that I can buy natural products made from the four scared medicines.
I will only buy Sequoia incense as it doesn't have a strong perfume scent.
I use Sequoia incense daily in my yoga practice.
Sage Incense experience
I go back to Sequoia because of the quality of the products and the healing experience of using them. Thank you for making these wonderful products like Sage Incense available.
Great incense!
Beautiful packaging and it smells wonderful. Definitely going to recommend this to all my friends who enjoy incense.
Light and cleansing incense