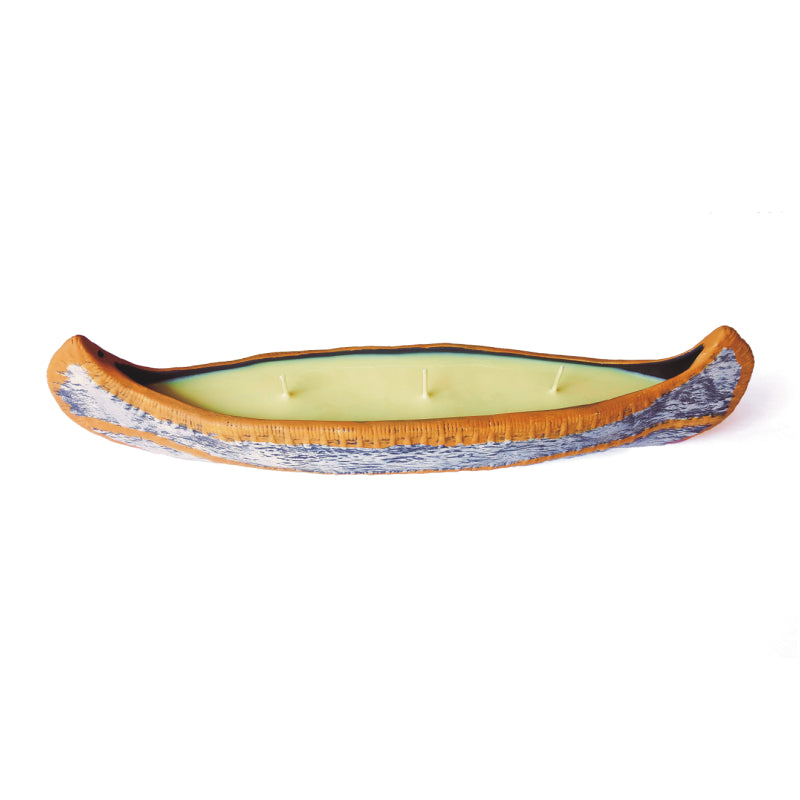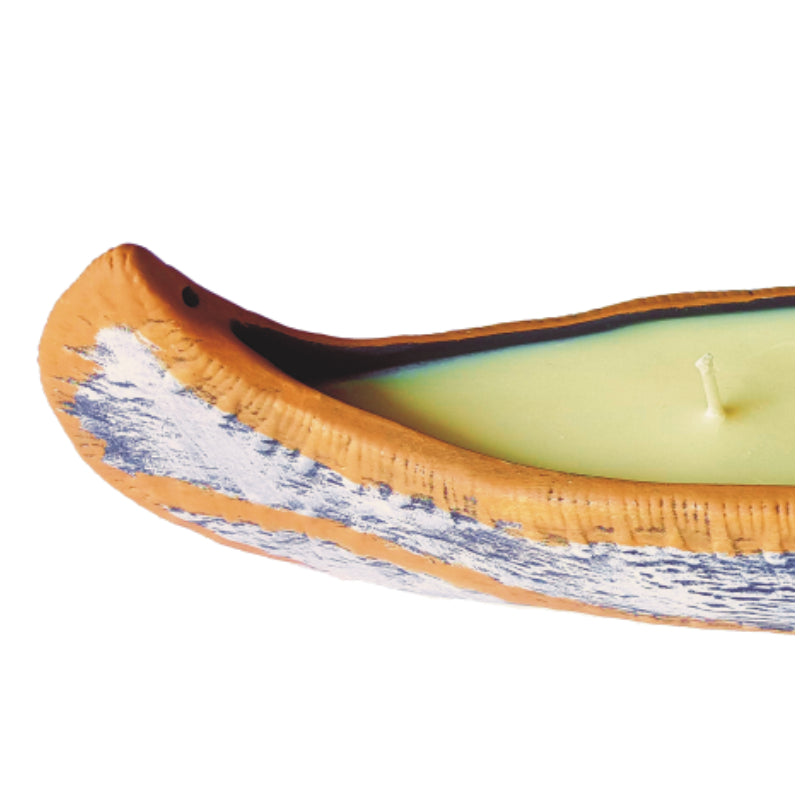 Large Sweetgrass Canoe Candle / Incense Burner
Size: 14.5" long, 3" wide at the widest point in the middle. 2" tall in the middle, 3.25" tall near the ends.
Burn time: approximately 30 hrs
Love this candle holder
Beautifully crafted…my second purchase of this product and I was not disappointed!
Sensational Sweet Grass Canoe
I'm extremely pleased with my large sweet grass Canoe, the colour and paint work are just perfect. It's a great size for my table and even unlit the gentle smell fills the room. I wish it was refillable!
.
Large sweetgrass candle/incense burner with incense
The candle is much larger than I expected. The scent as soon as you open up the box is wonderful. The built in incense burner is a plus. Can't wait to use that after the candle is gone. Plus it is a wonderful room accent.
Candle holder- love this!
I was pleasantly surprised at the size of this candle holder. I love everything about it. It's beautiful, and well made. And when the candle is done, you use it as an incense holder.
Incomplete . .. …
Expectation, although ornamental . .. … canoe. Is incomplete without ornamental PADDLE. Am up proverbial crick without paddles.