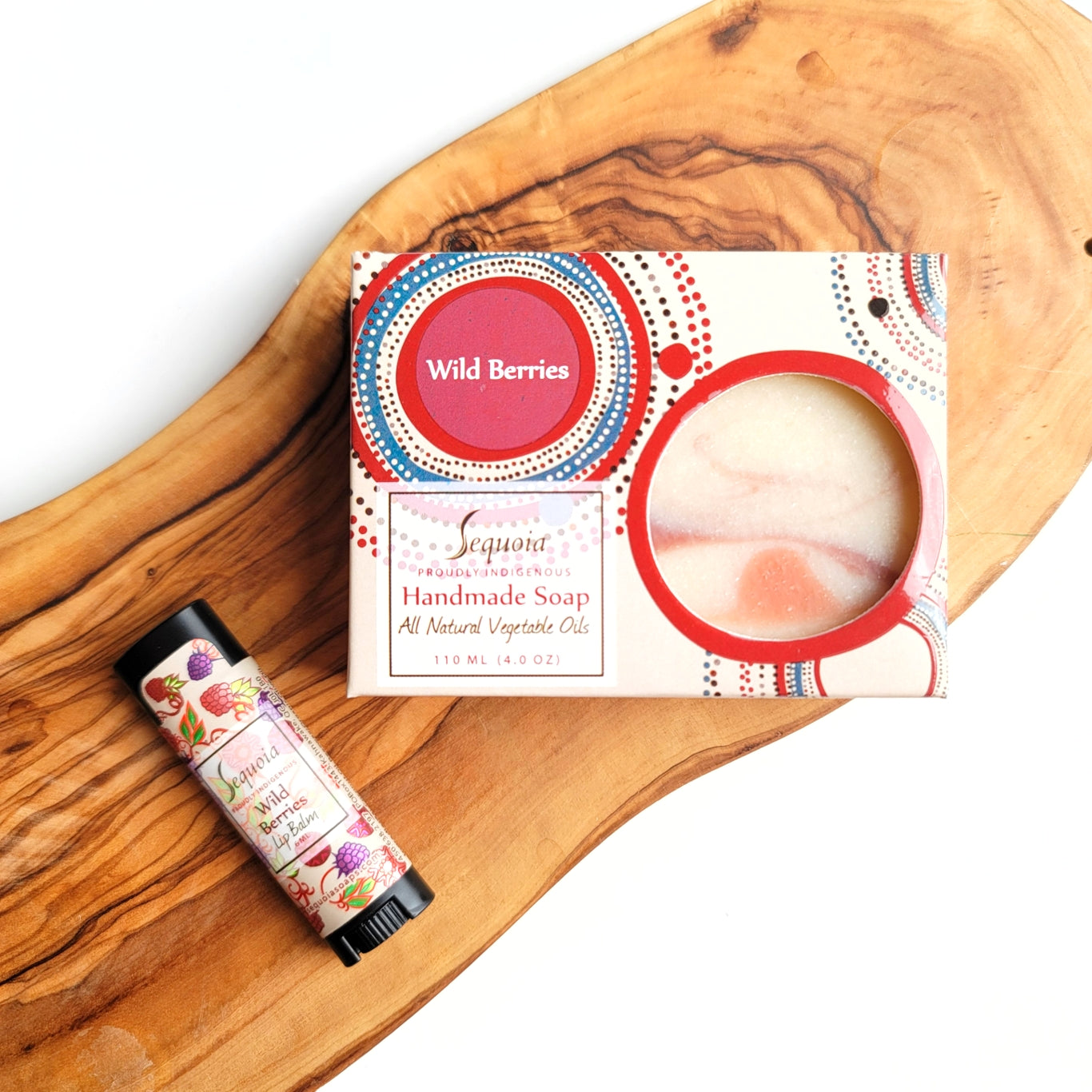 This Bundle contains our Wild Berries Soap and Lip Balm.
• 1 - Wild Berries Lip Balm ($8)
• 1 - Wild Berries Soap ($14)
Description: This Wild Berries Bundle is berry special! The soap is colored with natural red and pink clays and topped with strawberry, raspberry, and cranberry seeds – yum! Not only does it get you clean and smelling great, but you'll be the envy of all your berry-loving friends with this unique soap. The matching lip balm is a real treat for your lips.
Details: A bundle of our Wild Berry Soap and lip balm value of $22 for $20 [Savings of $2]