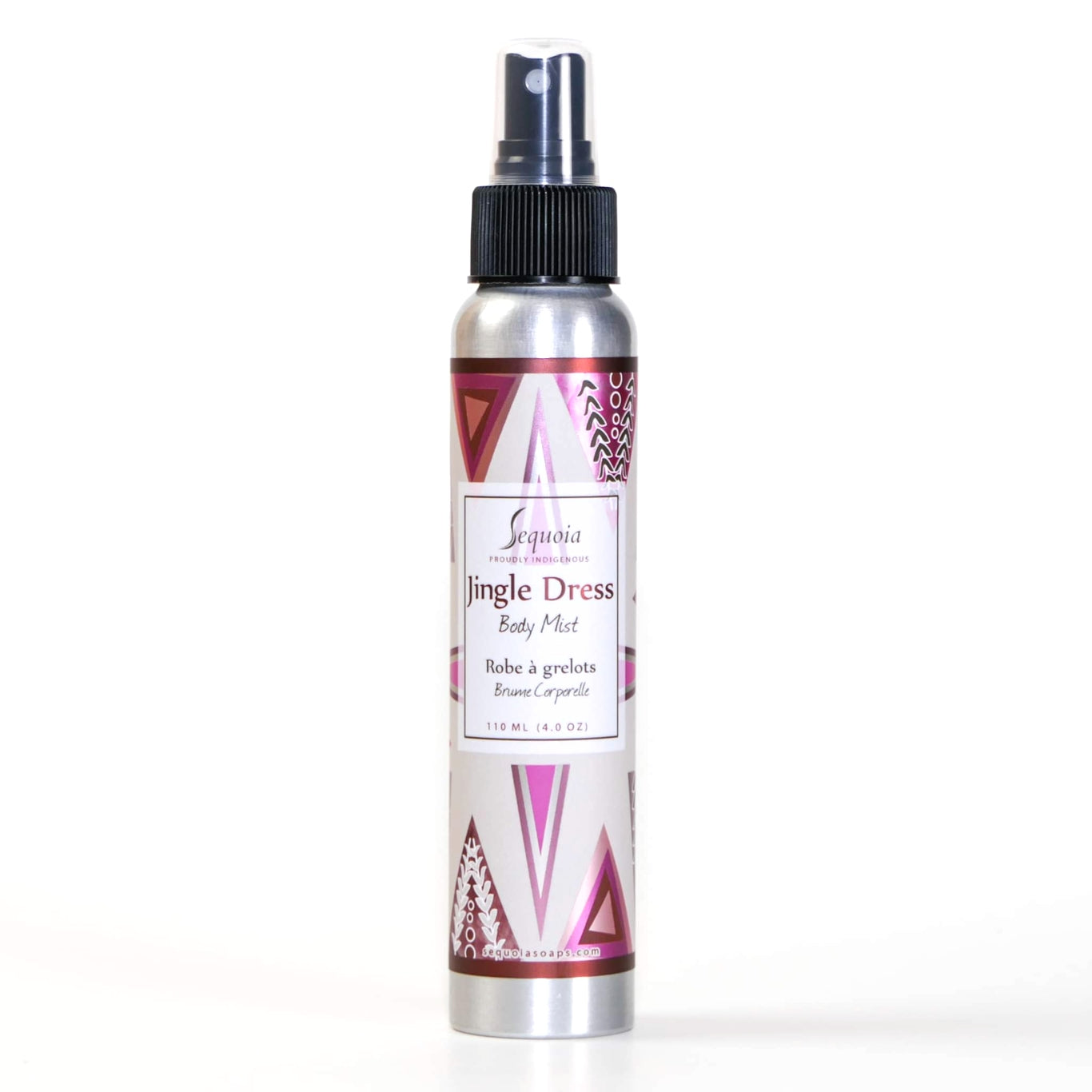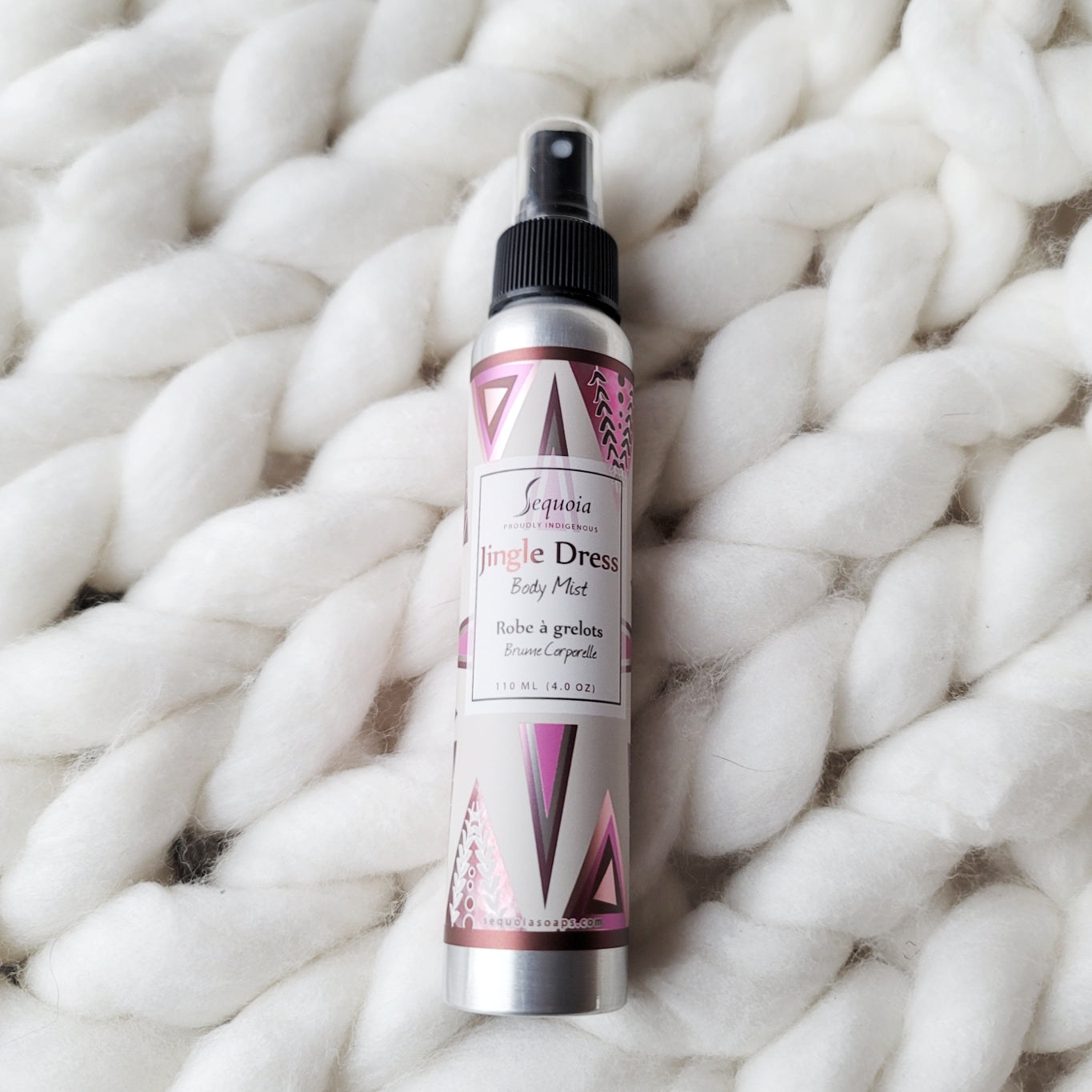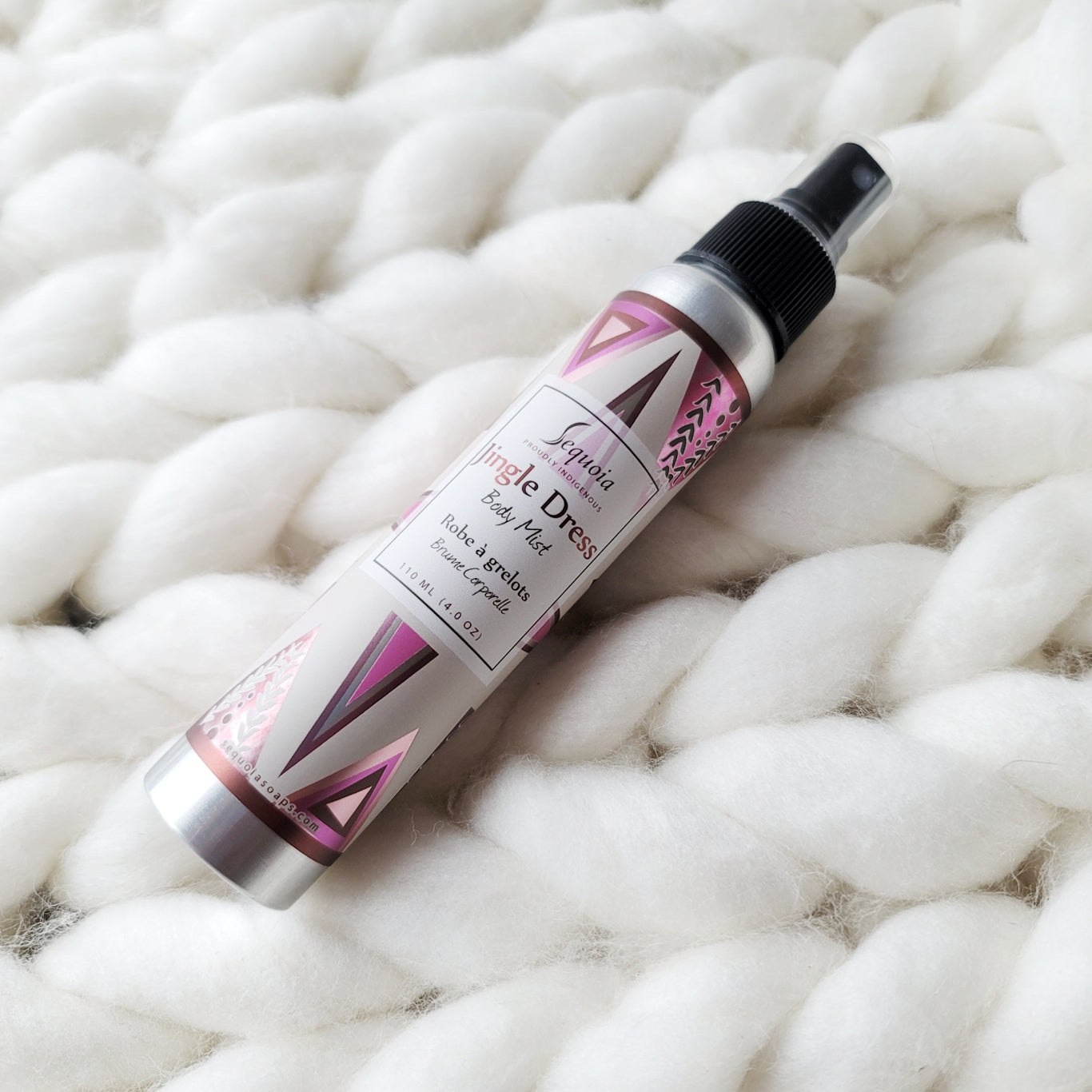 Scent Family: Fruity/Floral
Description:A warm blend of berries + flowers + hint of perfume
Details: New!! This mist was inspired by the Jingle Dress Dance. Originally it started as a "healing dance" and can be seen at many powwows across North America. To read up a little on the history and see some videos, click here.
This mist is a sweet and soft mix of raspberry, red currant, tulip, freesia, heliotrope, rose, cashmere musk, vanilla, and amber. This is a complex mix with just a hint of perfume undertones. Very different than any other mist that we've made before.
• water based formula
• no perfume base
• 95% natural ingredients
Directions:  Shake well before using.  Spray once or twice  on body as an after shower refresher, or may be used as a fragrant room spray.
Size/Weight: 4 oz
Ingredients: Distilled Water, Polysorbate 20, Fragrance Oil, Propylene Glycol, Diazolidinyl Urea, Iodopropynyl Butylcarbamate
          • Natural Ingredients
          • Safe Synthetics
The Jingle dress mist is lovely. Something about the fruity floral scent which has a harmonious balance makes me feel at home and at peace.
Sky Woman and Jingle Dress Mists and Handcreams and candles Amazing
Michelle, you and your team have once again, produced and absolutely incredible Brand.
The scents are unique and long lasting...and being able to layer with lotion and mist, and in some cases oil, it's a home run every time I wear it, which is 24/7.
I actually have had several individuals men and women ask what Brand I was wearing, because it was so unique....so I told them.
Again, thank you for such a great product, and do continue expanding your Brand, its so unique, and your ordering and delivery processes are the best and very secure.
Be Blessed
Patsy Colleen
Lovely scent!
One of my faves! It has a nice light floral and clean scent. Will definitely purchase again