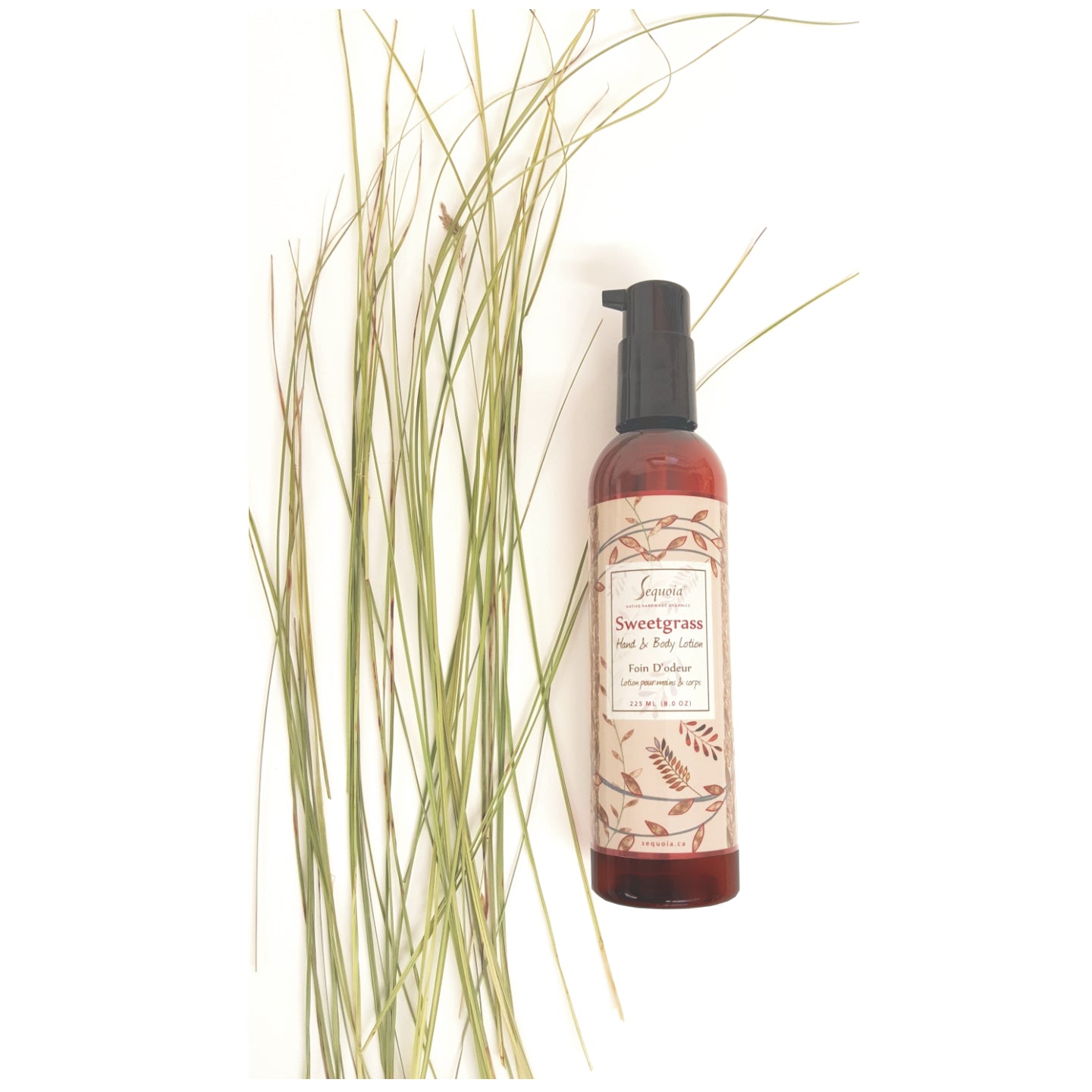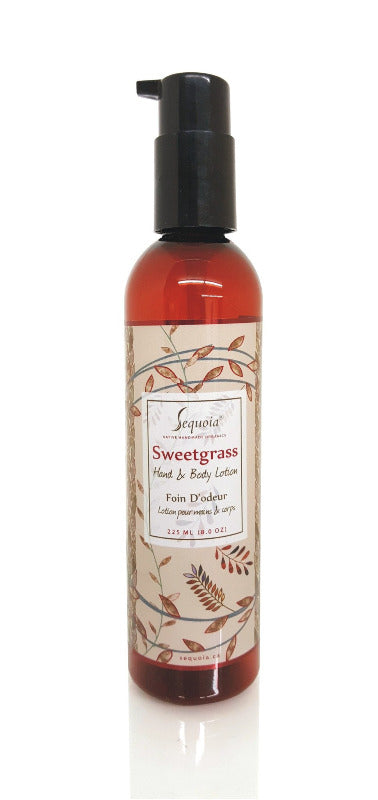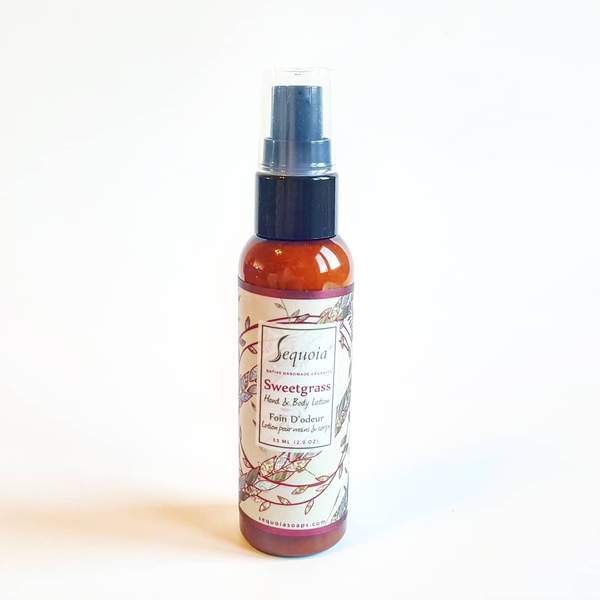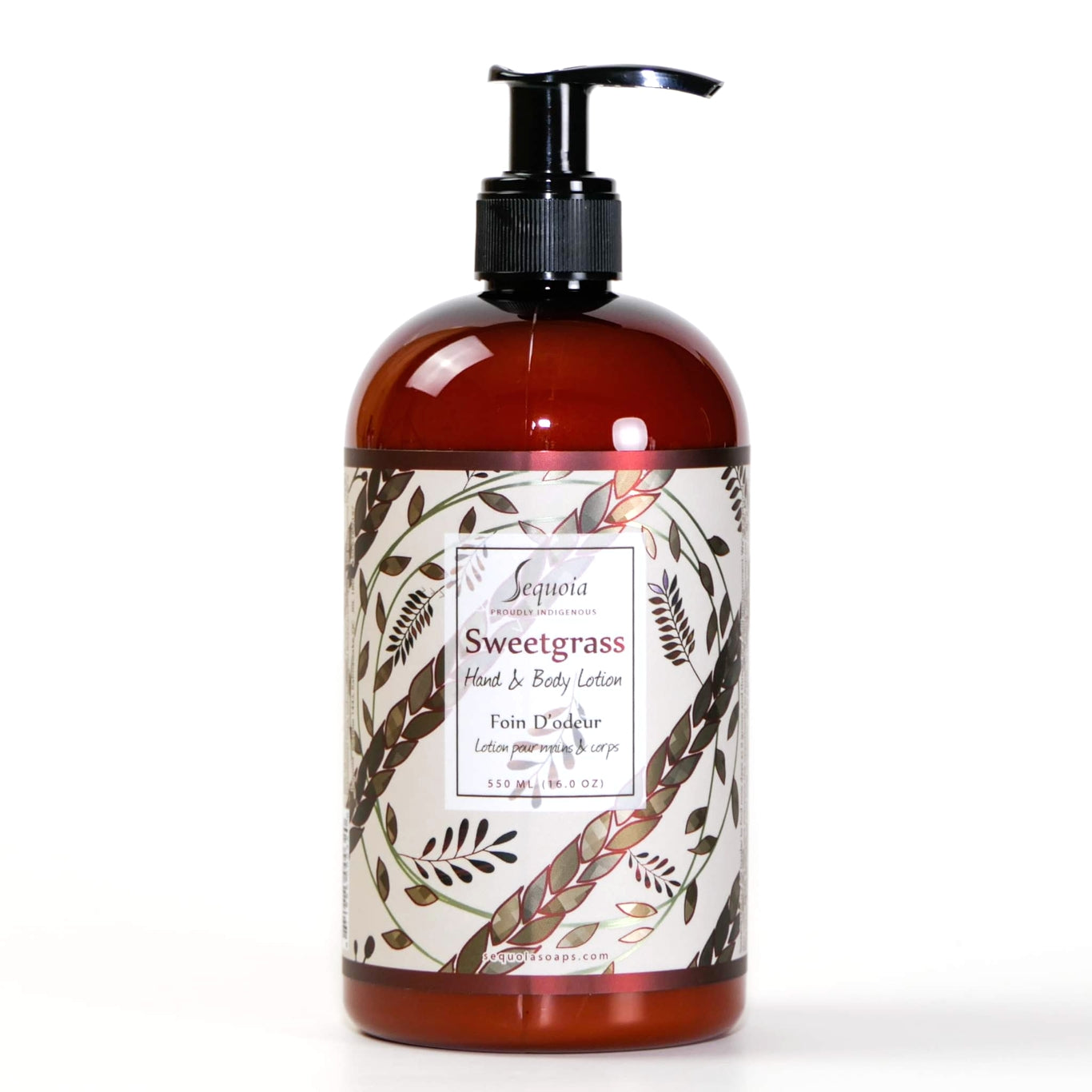 Scent Family: Sweetgrass

Description: Slightly sweet grassy scent

Details: Sweetgrass is a lot harder to find now days as it grows and thrives in a wild environment. We've captured this 'wildness' and now give everyone the opportunity to experience it with our Sweetgrass Body Lotion.
Sequoia lotions are designed with fresh & natural ingredients.  Organic olive oil,  which is high in phytosterols helps to soothe damaged skin. This lotion will keep your skin thoroughly moisturized and smooth.
• hydrates dry skin
• made with organic olive oil
• 99.25% natural ingredients
Directions:  Use as a daily all over body moisturizer after a bath or shower. 
Size/Weight: 16 oz/8 oz/2 oz
Ingredients:

Distilled Water, Organic Olive Oil,Emulsifying Wax NF, Glycerin,

Fragrance Oil, Propylene Glycol, Diazolidinyl Urea, Iodopropynyl Butylcarbamate

          • Natural Ingredients
          • Safe Synthetics
My Favorite
Love this Lotion. Fragrance is not overpowering and the lotion absorbs nicely into skin leaving only softness.
I cannot remember if I reviewed or not So now I will
I use mostly the Sweet Grass products because there is something about the scent that captivates me. It calms me, and gently sooths me, just as the medicine itself does when I smudge with it.. I am so pleased I found this!
The smell is amazing
West coast friendship centre employee here - it has been sooo good to share this medicine with urban indigenous peeps. Sweetgrass is not a medicine that grows naturally here, so it's nice to offer this comforting smell to those who are missing the medicines from their homelands. Amazing scent and texture . 10/10 would recommend
Mino-mashkiki
I absolutely love the sweet grass spray so I had to try the sweet grass lotion. I'm absolutely in love with it just like I am in love with the spray. It will be going on two years now and in comparison to these boujee perfumes and lotions from places like Sephora and Ulta, they can't touch the personal and spiritual places this lotion does. An absolutely wonderful product that will transport your senses to somewhere very peaceful. Chi miigwetch!
The best!
My favourite! I love the light smell of this lotion. It goes on so creamy and smooth! The smell is so wonderful, i find it so healing. When I use it, I always take a few deep breaths in my hands, and really smell the sweetgrass. It brings me such joy and peace!