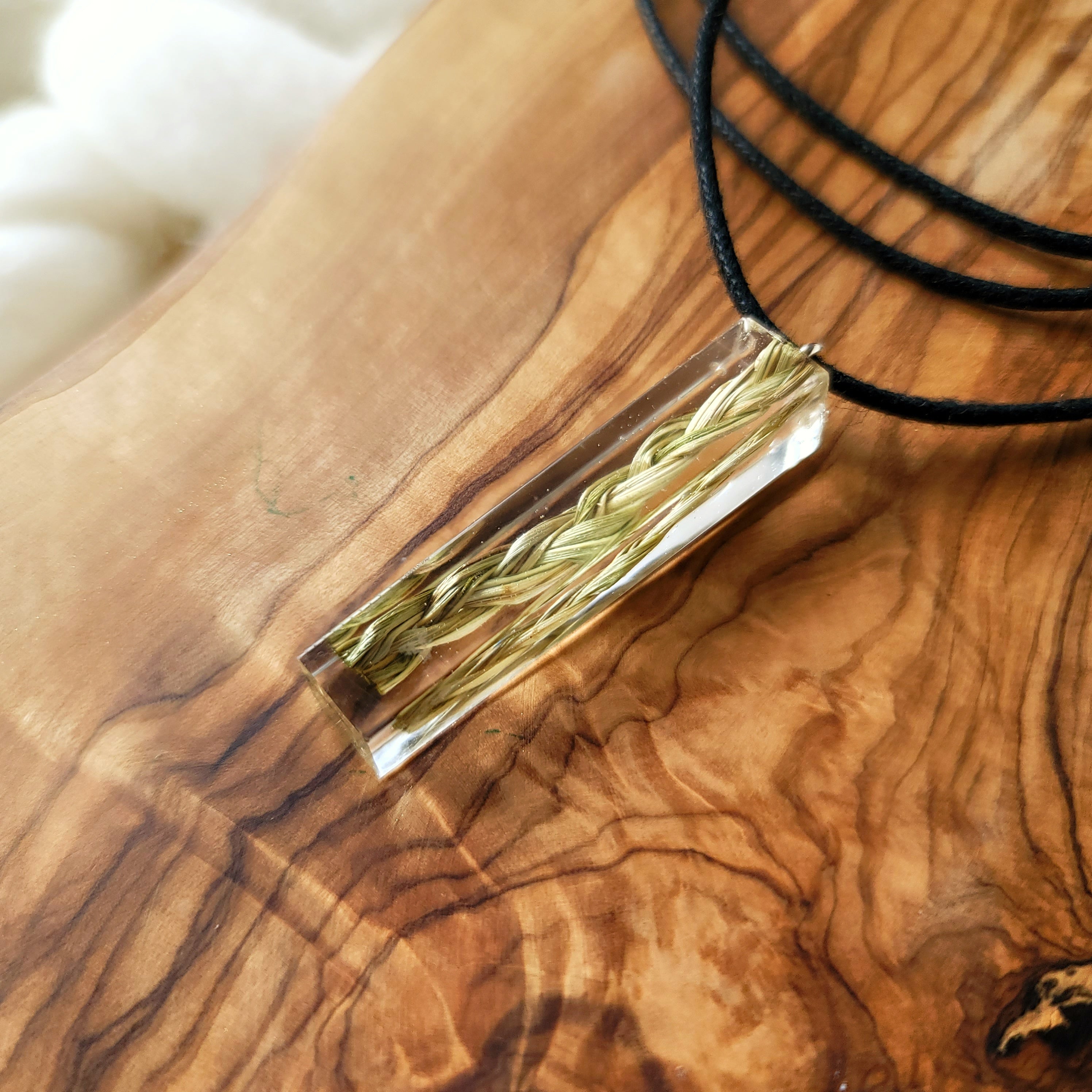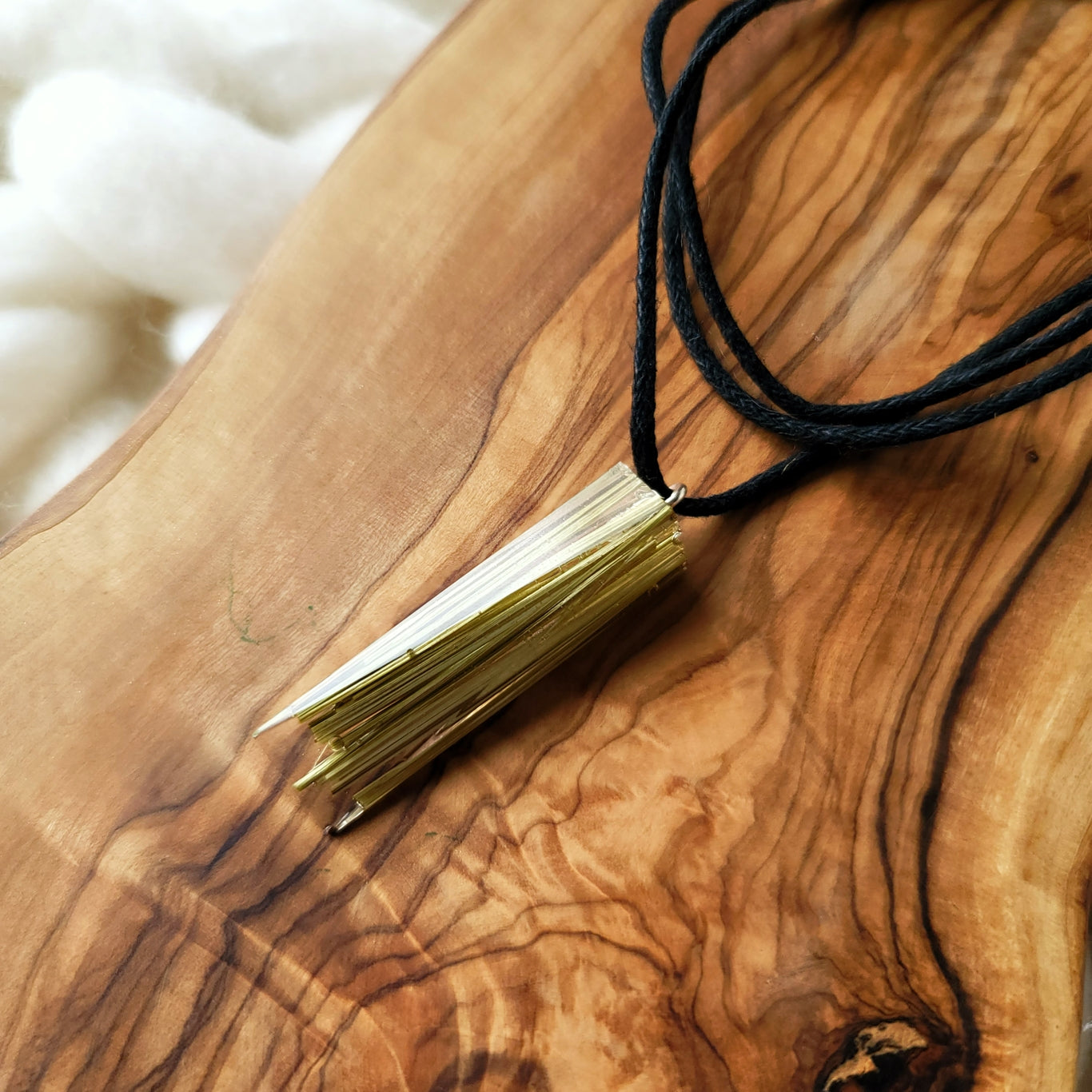 Sweetgrass is known as one of the four medicines [Sweetgrass, Cedar, Sage, Tobacco].  We absolutely love these sweetgrass pendants. They have an adjustable cord. These make a lovely gift!
Handmade Sweetgrass Pendant [Braided or Loose] - made by The Birch Trail especially for Sequoia. Each pendant is unique with Sweetgrass  suspended in resin [Your choice braided or loose Sweetgrass, please choose above]. Pendant shapes vary from rectangular, rectangular with a twist, diamond, angular, etc. No 2 are alike! See below. The Birch Trail makes small batch resin jewelry, accessories and regalia handmade by Michelle Beausejour and inspired by mixed Michif, Scottish, Irish and L'nu roots.


**Note: Quantities are limited
I LOVE IT
Very happy with products and service. Thank you
Different shapes!
I bought 2 pendants. One was rectangular, the other cylindrical. Both so pretty I couldn't pick which to keep for myself & which to gift. Variety is the spice of life.
Just
It will make a lovely gift for my sister! Love it!
Sweet Grass
I love my Sweet Grass necklace. It is exactly as shown. Love wearing it.
not yet deliverd
I`m sorry, but I didn`t receive my things yet... BR Manfred