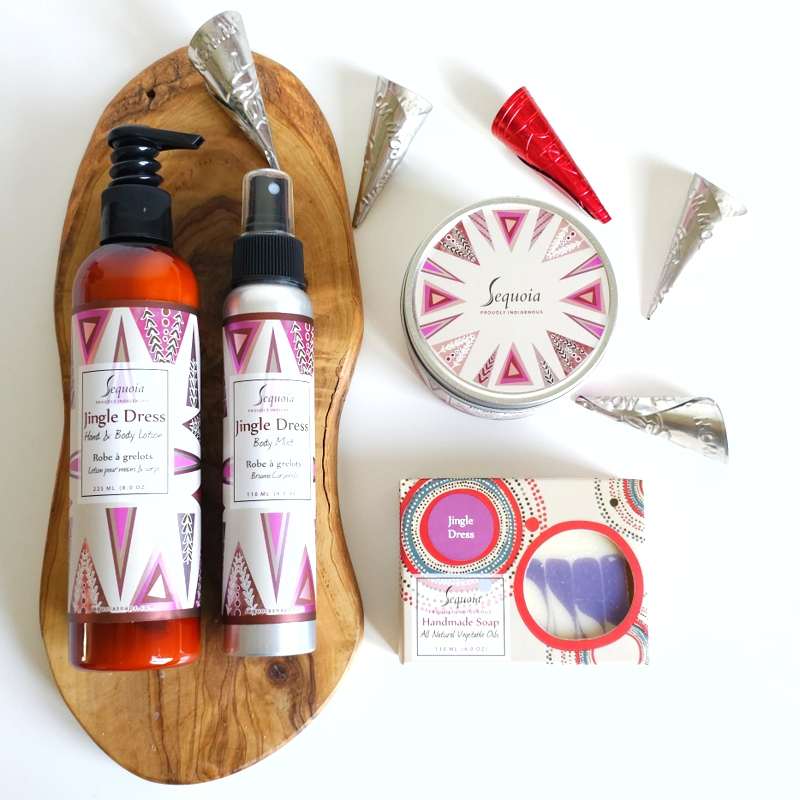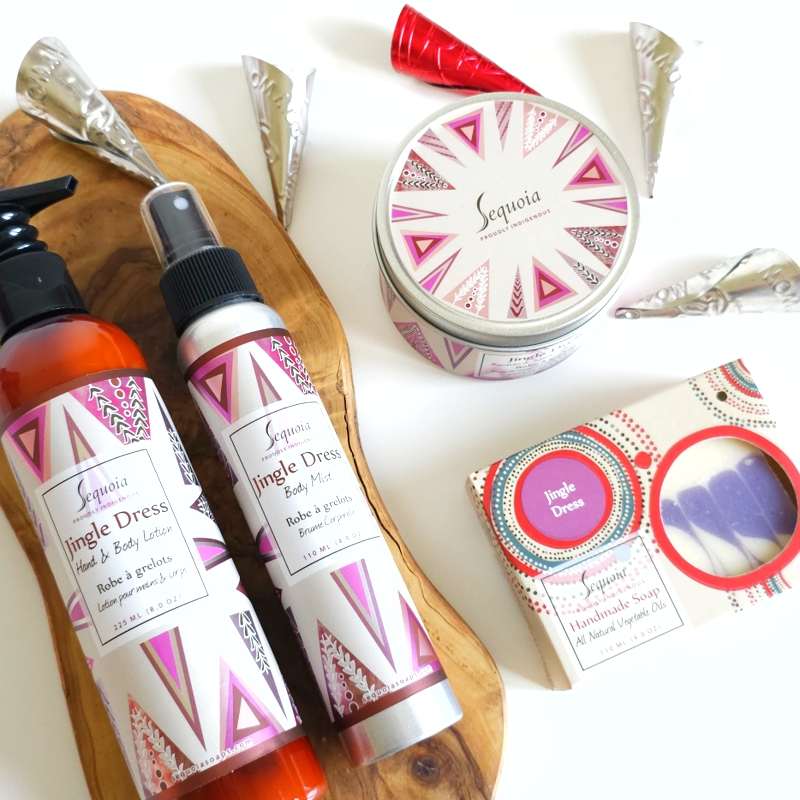 This Bundle contains our Jingle Dress Soap, Candle, Lotion and Mist ($90 value for $75). A $15 savings bought as a bundle.
• 1 - Jingle Dress 8 oz Lotion ($28)
• 1 - Jingle Dress 4 oz Mist ($20)
• 1 - Jingle Dress 60 hr Candle ($28)
• 1 - Jingle Dress 4 oz Soap ($14)
Description: All four products are part of the Jingle Dress Line in the large sizes. It's a fruity/floral scent with a warm blend of berries + flowers + a hint of perfume. Read more about The Jingle Dress below. 
Details: This line was inspired by the Jingle Dress Dance. Originally it started as a "healing dance" and can be seen at many powwows across North America. To read up a little on the history and see some videos, click here.
This Jingle Dress scent is a sweet and soft mix of raspberry, red currant, tulip, freesia, heliotrope, rose, cashmere musk, vanilla, and amber. This is a complex mix with just a hint of perfume undertones. Very different than the rest of our line.
Great bundle
These products are always high quality, look lovely, and smell amazing. I did think about giving this away as a present but kept it for myself.
Jingle dress bundle
It has a very soft and soothing scent, not over powering as I have a scentisivity to perfumes, sprays