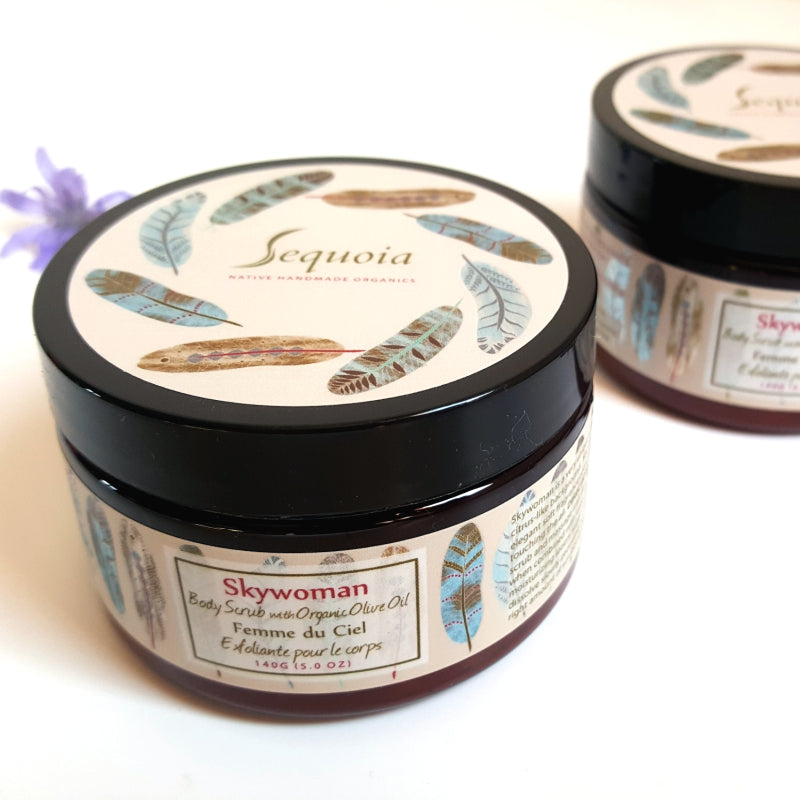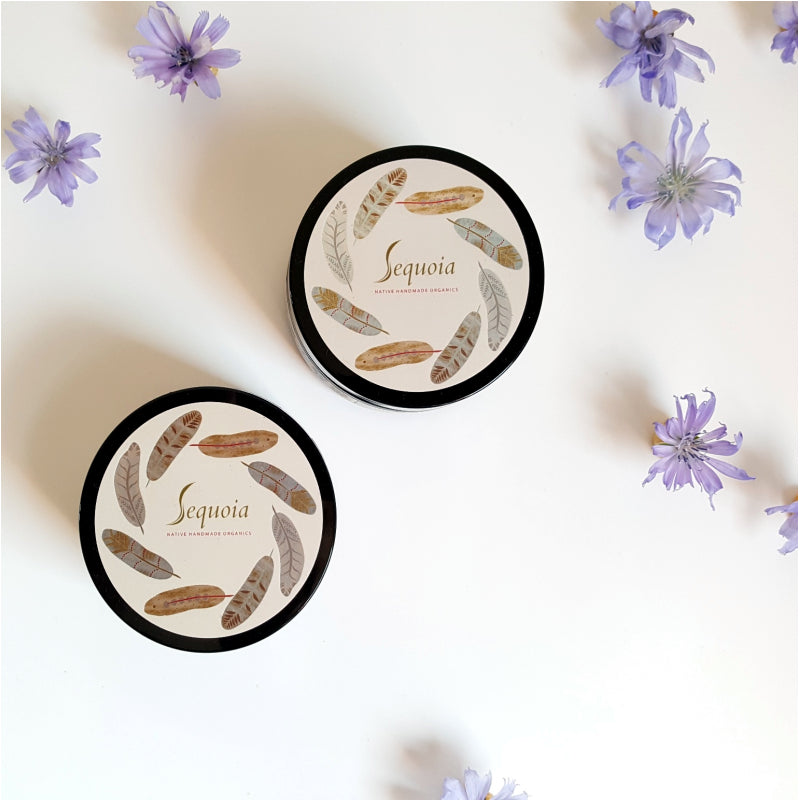 Scent Family: Citrus + Floral
Description: Plumeria flowers mixed with a blend of citruses
Details: Skywoman is a very unique scent, starting with a mystical and citrus-like background.  Under the notes you can sense the sweetness of fruits, the elegant soft fragrance of exotic flowers, with a slight ocean spray touching the air.
Gentle enough for everyday use. This body scrub will give you a healthy glow by encouraging cell renewal. This emulsified scrub turns into a lotion keeping your skin thoroughly moisturized and smooth.
• smooths and refines skin
• removes dead skin cells
• made with organic olive oil and pure cane sugar
• 99.25% natural ingredients
Directions:  Scoop a small amount of body scrub and massage into skin. This is an emulsified scrub which when combined with water from your bath or shower turns into a moisturizing lotion. Sugar crystals dissolve slowly providing just the right amount of scrubbing effect.
Size/Weight: 20oz / 5oz
Ingredients: Sugar, Organic Olive Oil, Canola Oil, Coconut Oil, Emulsifying Wax NF, Fragrance Oil, Propylene Glycol, Diazolidinyl Urea, Iodopropynyl Butylcarbamate
          • Natural Ingredients
          • Safe Synthetics
Works Like Magic
Noticed reduced red spots and softer skin in less than a week!
Love love love Sky Woman products!
Several years ago, I made the shift to all natural hair and skin products. Quite honestly, they are not as easy to find as it would seem. I learned early on to read EVERY INGREDIENT on every label. If I cannot pronounce a word, that generally means it is something synthetic.
My body reacts horribly to chemicals of any kind. Being a world traveler, I treasure finding products made from scratch and do all I can to support local businesses. When I happened across Sequoia Soaps on a roadtrip from Gander, Newfoundland back to Atlanta, GA; I bought every item they had of "Sky Woman".
The scent is magnificent and it could not be more perfect for me. You see, I have been a flight attendant for 24 years. My nickname is "The Sky Angel". That is why I love the name. I am about to order more, but wanted to make sure to tell anyone reading this review; all of the Sequoia Soap products smell amazing. It is simply the name that coincides with me, that makes me keep coming back for "Sky Woman".
Thank you to Sequoia Soaps for allowing me to order online and for becoming one of my "go to" places to shop for skin products. You are always so kind and professional, and I appreciate each staff member I have ever worked with.
Sincerely,
The Sky Angel
One of my favorite items.
Amazing product
Love this scrub! Sweet fragrance and leaves my skin feeling soft and hydrated!
Love the scent
Soft, smooth skin with a lovely scent. I use the lotion too - love the combo!