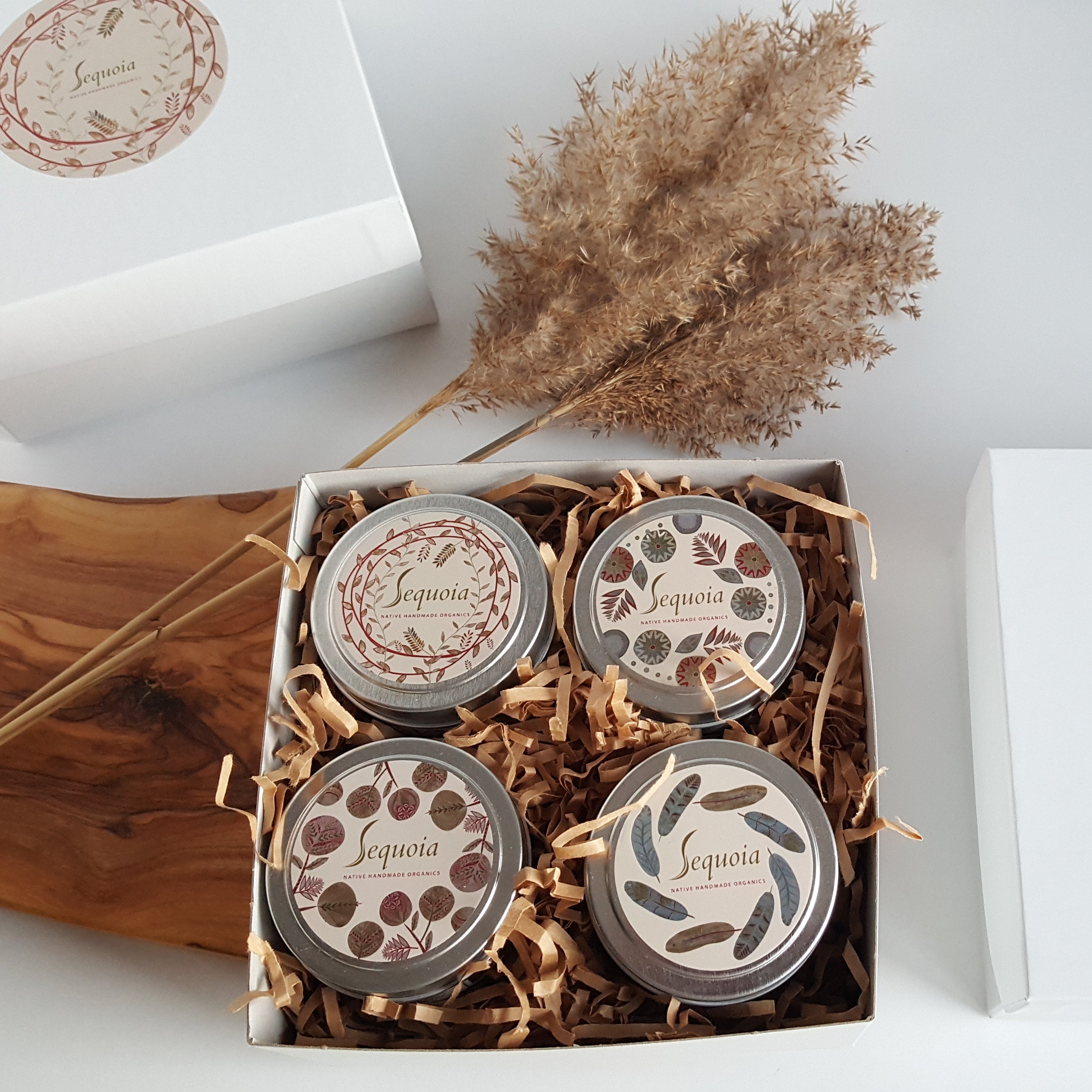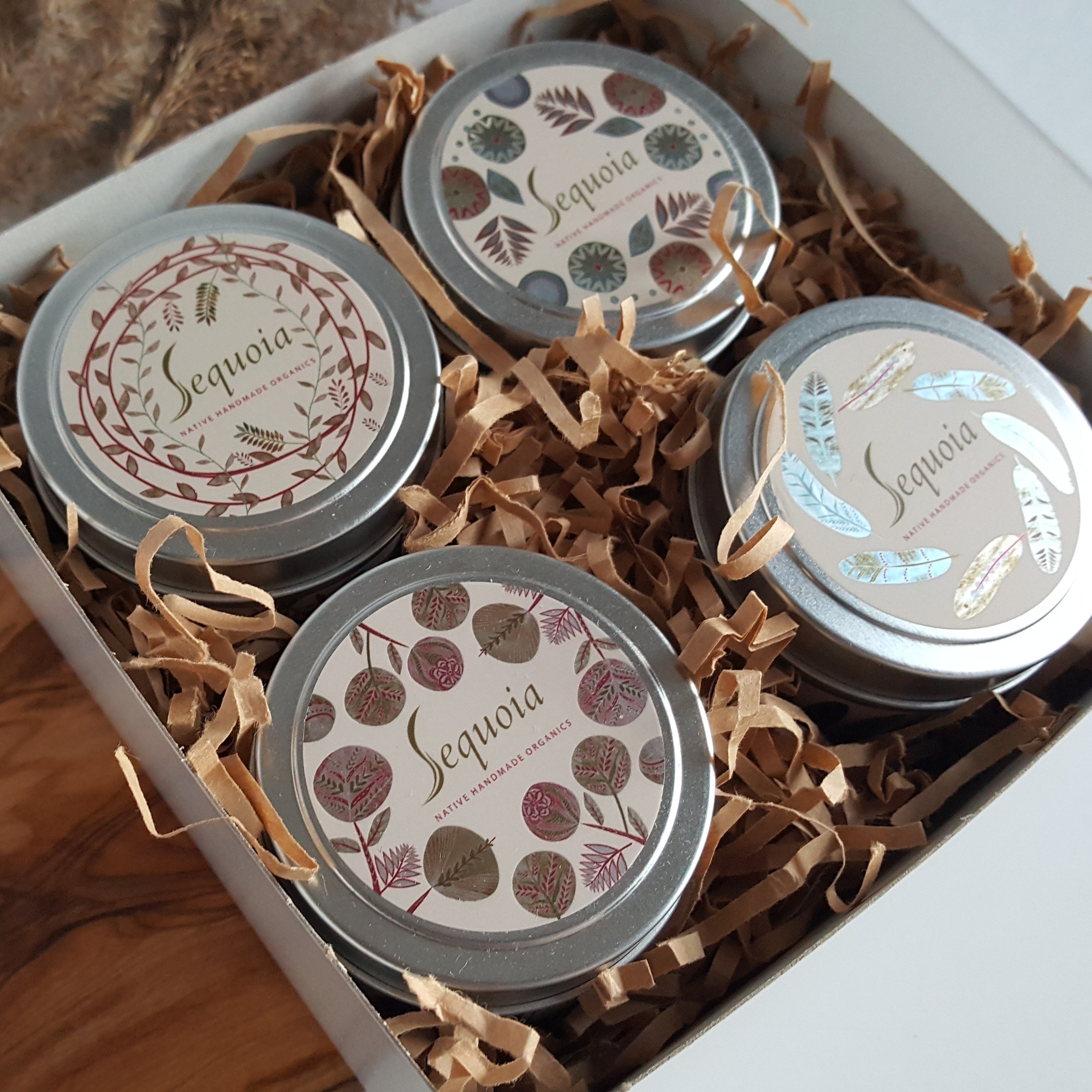 Four Candle Boxed Gift Set
All four of our candles in 1 box set. Perfect for gift giving.
Contains 1 each: Sweetgrass Candle, Red Clover Candle, Skywoman Candle, Blackberry Sage Candle.
All in the 30hr size.
Very Satisfied
I was happy how soon I received my package. I also love the good vibes I get while the candles are lit.
Great gifts!
I have 4 sisters and 2 BFFs that I sent this to for the holidays. Everyone loved them and said they smelled great!
Fantastic candles
Delivery was quick, the packaging is very nice and the smell of the candles is beautiful.
Gifts of excitement
I gifted this set to my son this year. It was magical to watch him open these and deliberately open each one and take a deep inhalation! He commented on each one explaining what he saw in his mind :) he knew where each one would live in his place and loved that they had free pieces of flower and herbs resting on the top of each candle.
To gift him these was such an experience of gratitude 🙏
Incredible
They all smell amazing, were beautifully packaged, and arrived quickly. Will order again!