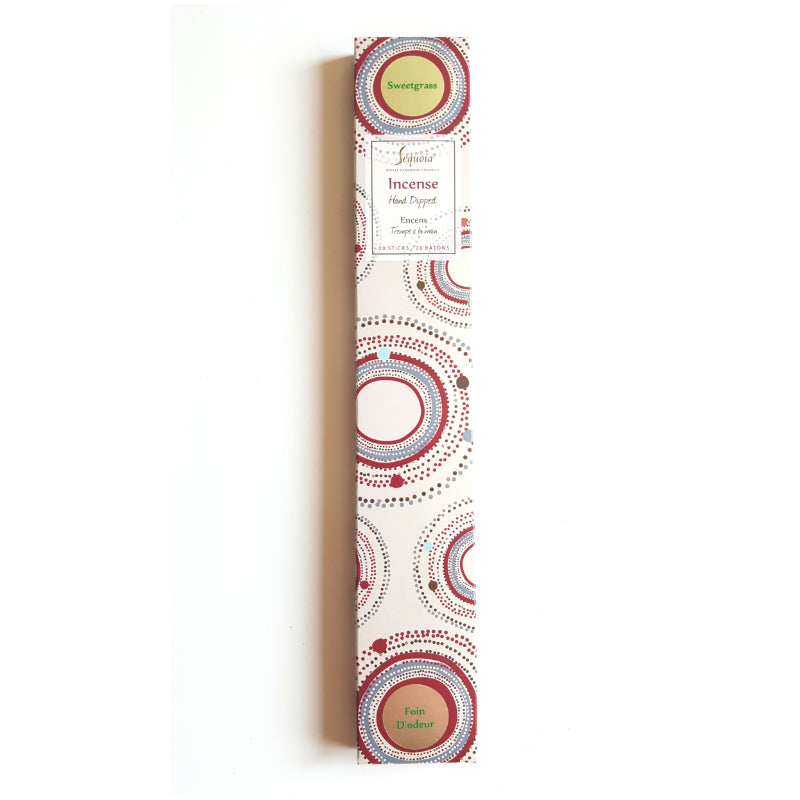 Due to the popularity of our sweetgrass in general, we now have our own incense
Love it
Sweetgrass has always been my comfort medicine. This incense helps me sleep at night.
Love this ❤️
Warming Scent !
So amazing over the winter
Not a heavy scent , just right 👍👍
Sweet grass Incense
This incense is very strong. Unfortunately, it was so strong that my eyes were burning and it was on my windowsill. If you enjoy strong incense then you will like it .. it's just not for me.
5 Stars!
I rarely buy incense. It is usually overpowering. I WILL buy these again. An interesting mix of smells. Definitely the delicate smell of sweetgrass and another smells that stirs my senses. Sort of an outdoor woodsy smell that I find great.
I love this incense, I have been looking for it for a longtime. I couldn't seem to find it anywhere.