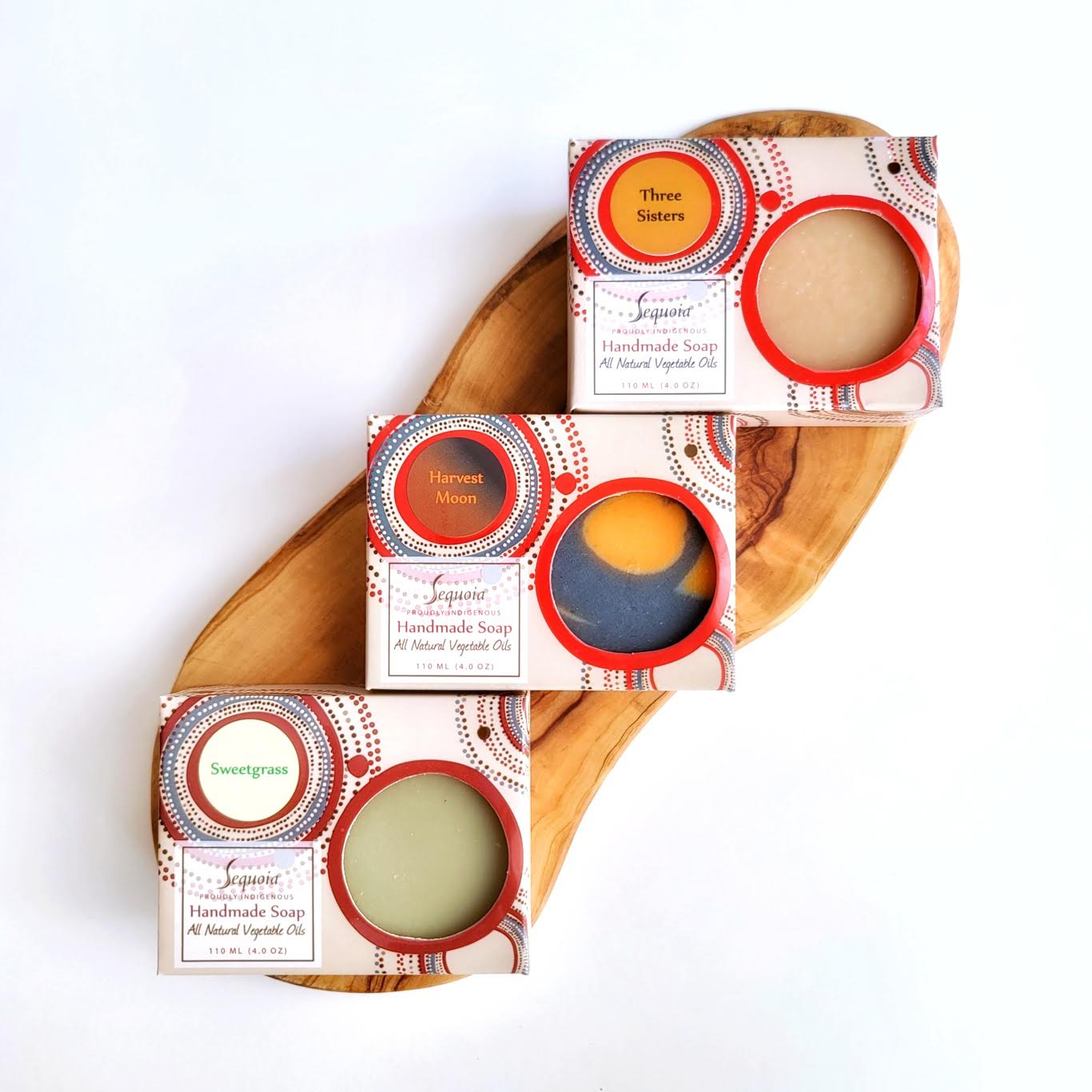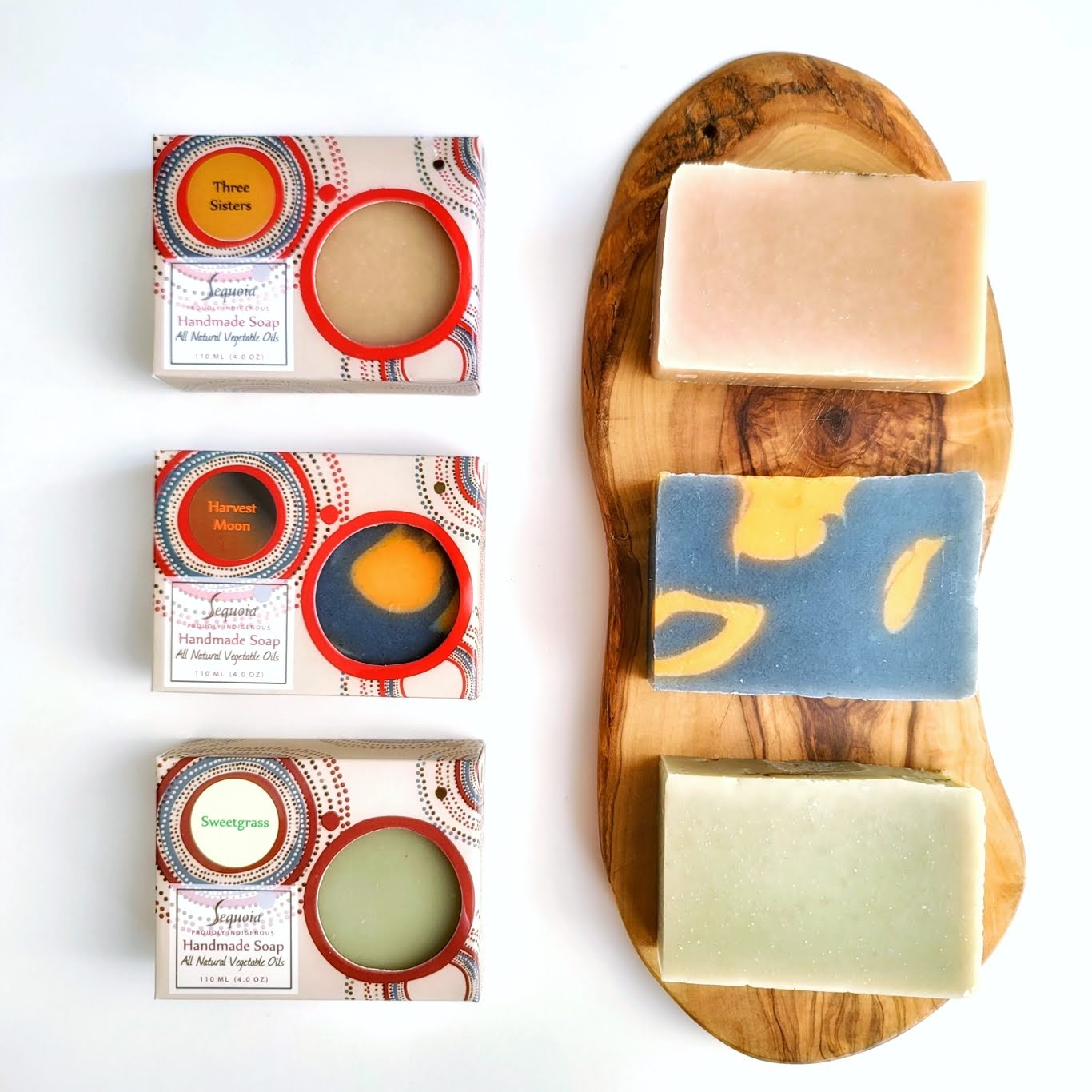 Harvest Soap Bundle [Three Sisters, Harvest Moon, Sweetgrass]
October is Harvest time, which often bursts with the Spicy fruity combinations of scents and flavors. That's exactly what you get with the Harvest Bundle. Harvest Moon and Three Sisters are limited edition soaps, so this bundle is also limited. Harvest your bundle today.
This Bundle contains: 

• 1 - 4 oz Three Sisters Soap ($14)
• 1 - 4 oz Harvest Moon Soap ($14)
• 1 - 4 oz Sweetgrass Soap ($14)
Three Sisters Soap: Named after the Three Sisters (Corn, Bean, and Squash). Pumpkin (in case you didn't know is a squash) pie notes are dominant in this soap, with a heavy dash of cinnamon. If you are a fan of pumpkin pie, this soap is for you. Don't be fooled by the name, men love this one too. Topped with a sprinkle of cinnamon. Scent is Pumpkin Spice

Harvest Moon Soap: A perfect fall scent featuring apple, cinnamon, a hint of clove. Our Harvest Moon soap features "Moon Water" and activated charcoal as special ingredients. The water was left out for the light of the full moon to recharge it's moon energy into it. If you are a fan of the classic fall scents you will love this soap in your bath/shower. Scent is Apple Cider
Sweetgrass Soap:
Our #1 top selling soap. We here at Sequoia hope you've had the opportunity to smell the herbal - sweet scent of sweetgrass. It's true that due to urbanization, sweetgrass is a lot harder to find nowdays as it grows and thrives in a wild environment. We've captured this 'wildness' in each bar and now give everyone the opportunity to experience it with each shower
.
Scent is Sweetgrass 
Total value of products is $42 save $3 when purchased as a bundle 😊
Top Quality
All three feel nice, look nice, and smell nice. The sweetgrass is my favorite.
Best Soap on the Market
Hands down the best quality soap on the market. Top notch ingredients that don't leave your skin dry and the scents are heavenly.
Soaps
They smell great
I specially love the harvest moon
Love it
Lovely soaps!
These soaps are great! They smell wonderful and they feel even better! 😊