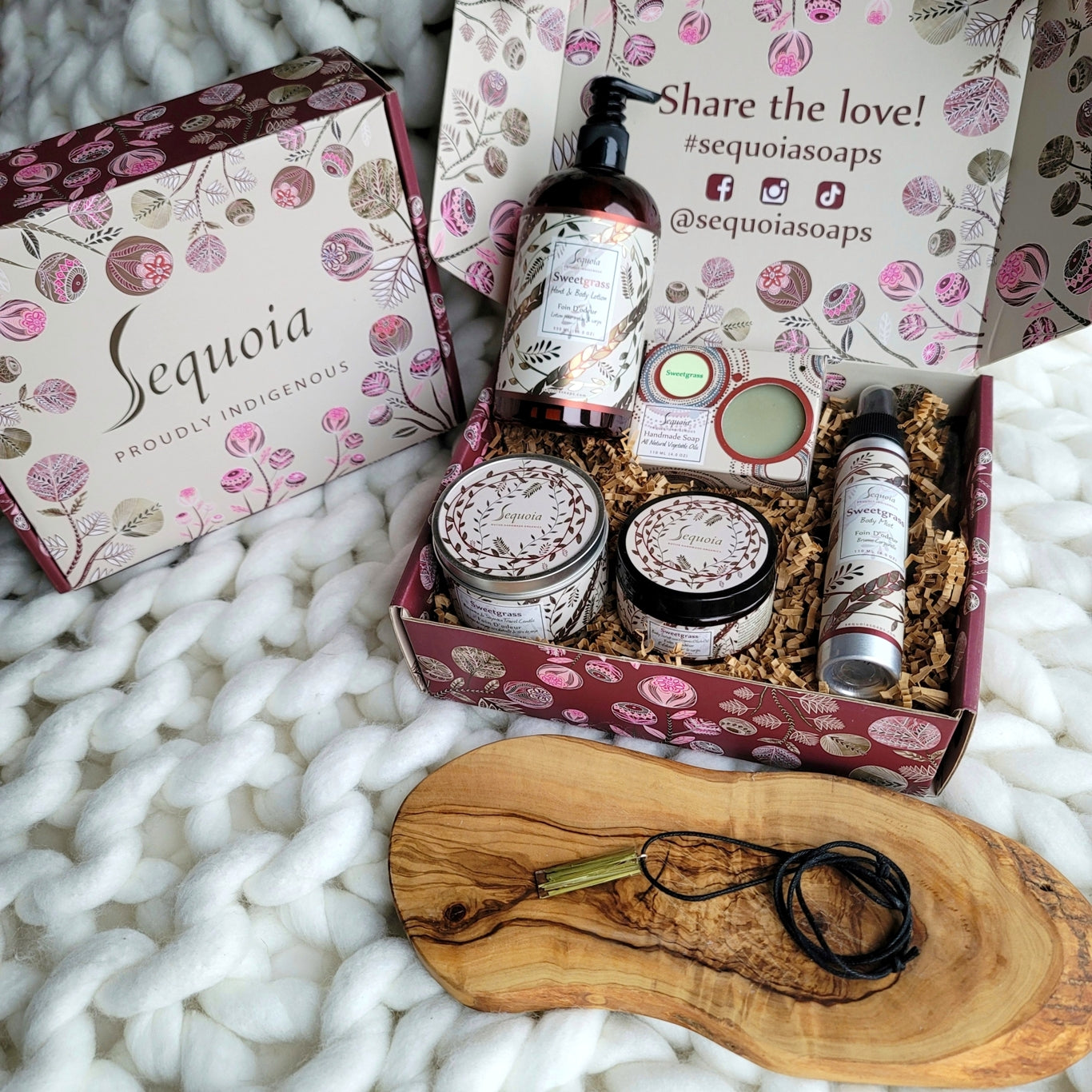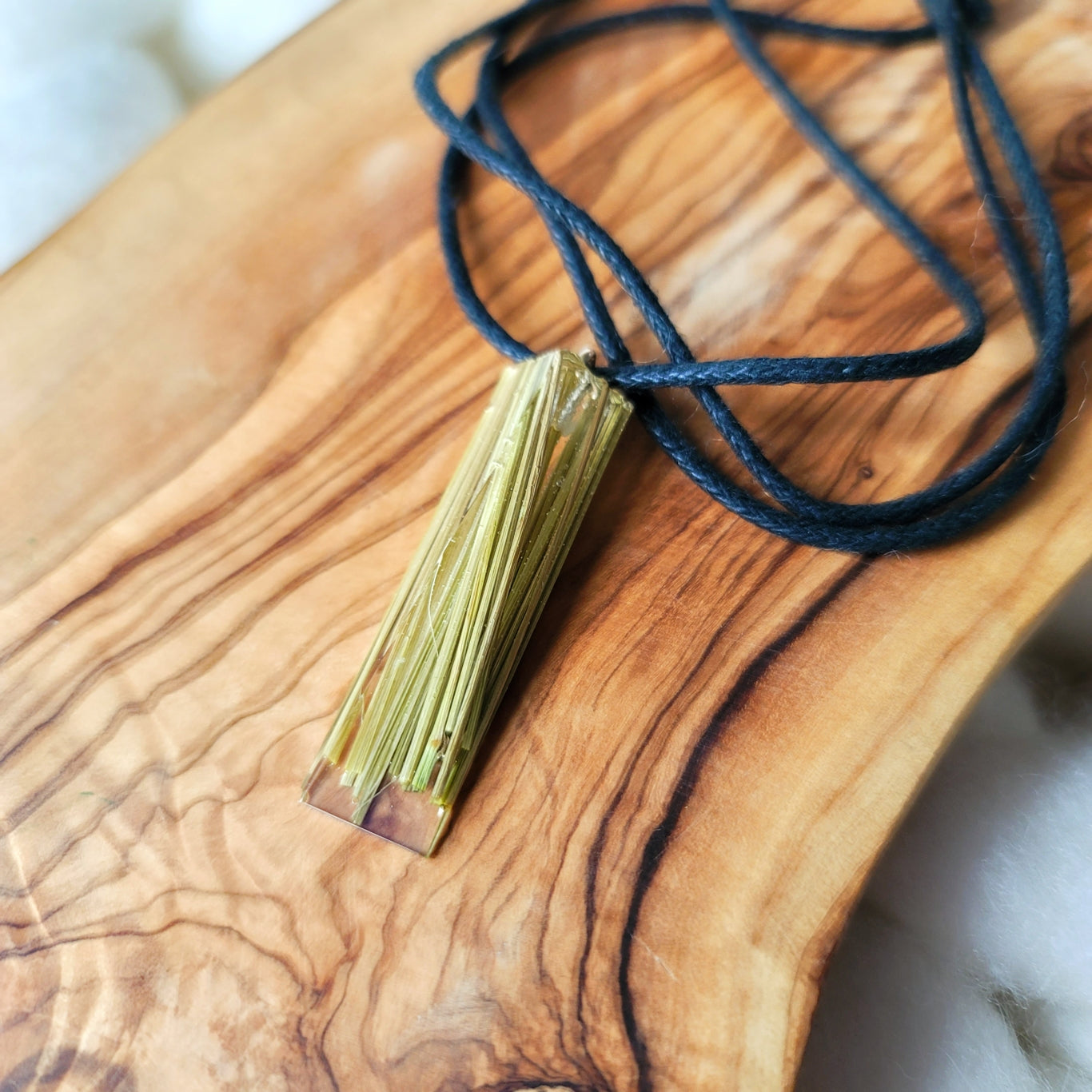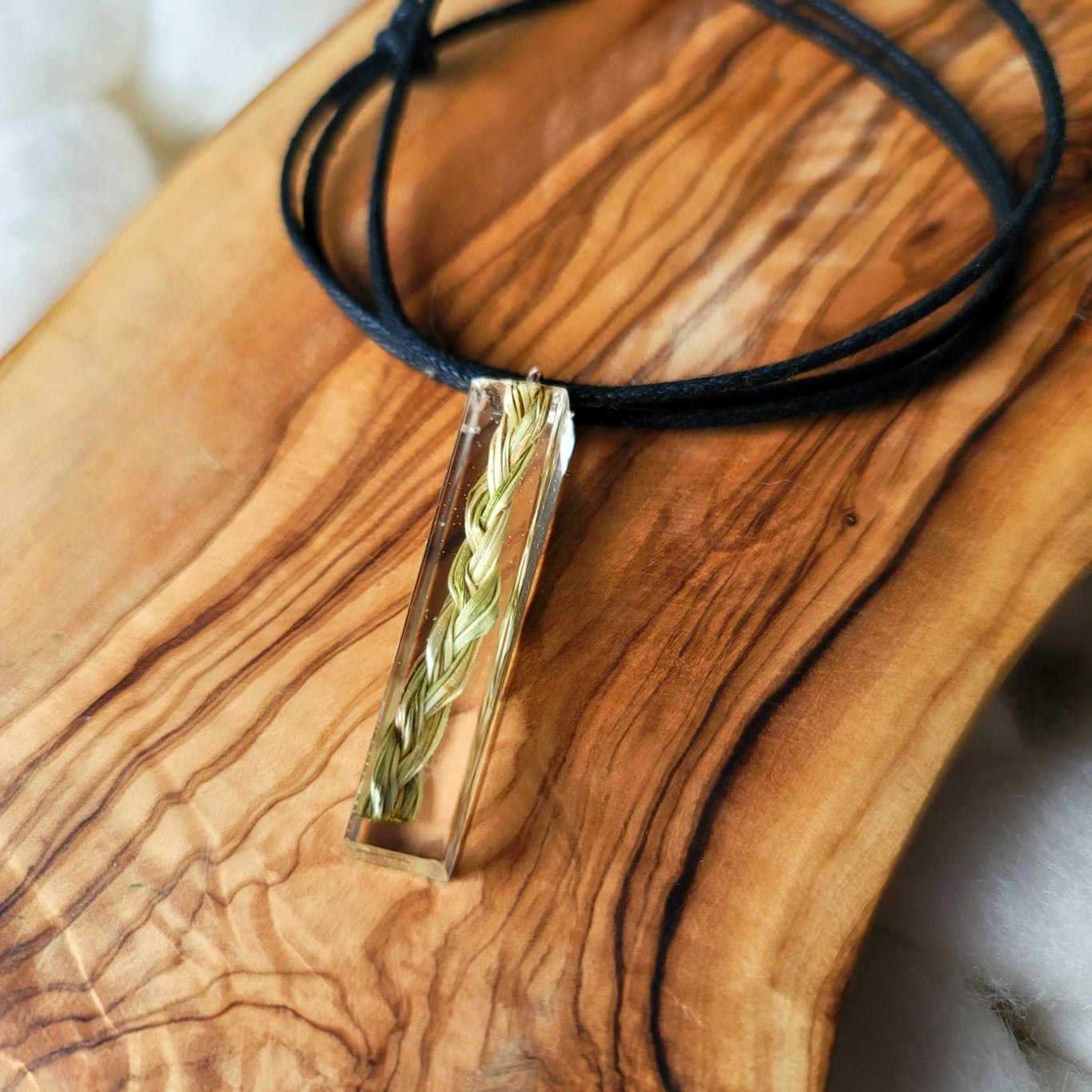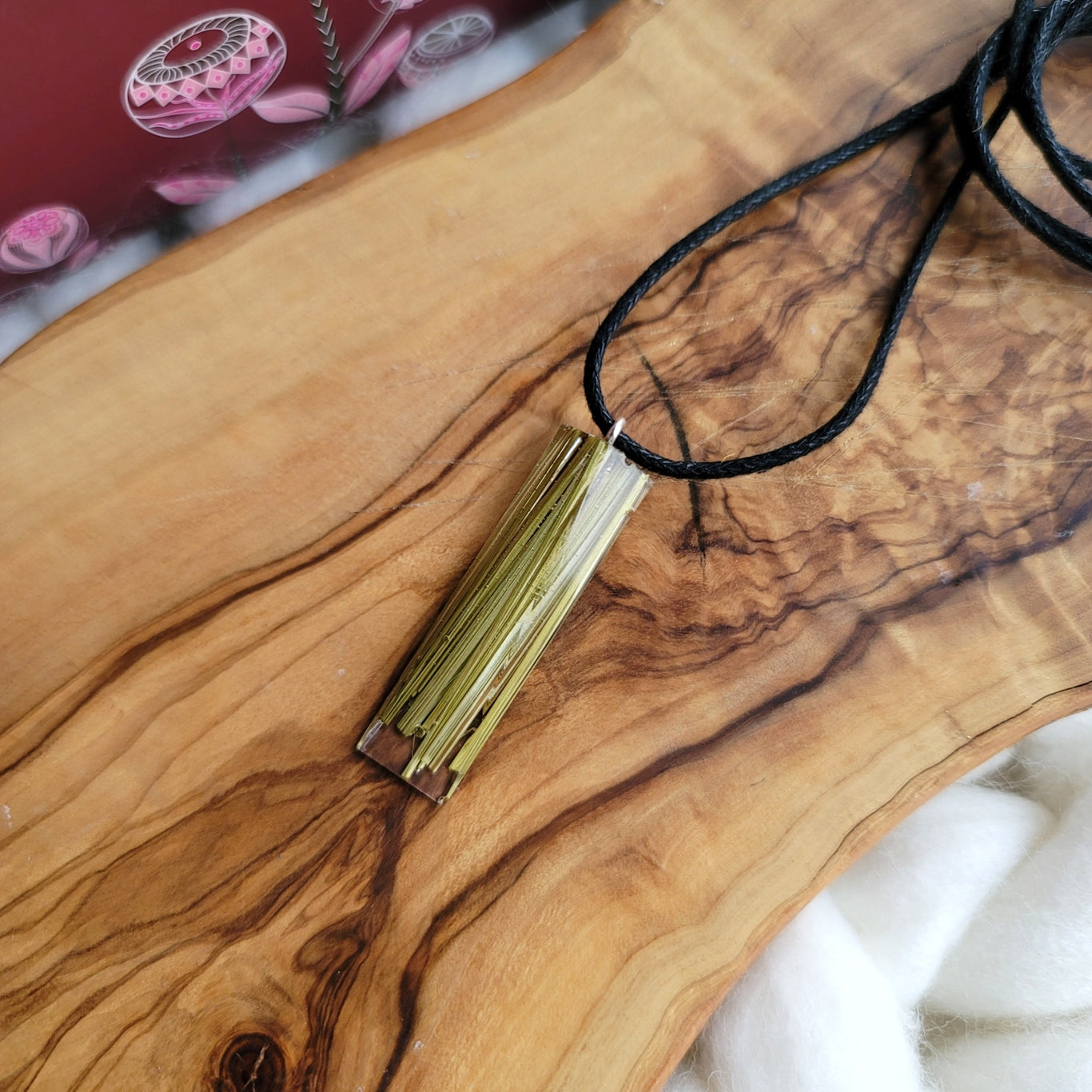 Sequoia Sweetgrass Boxed Gift Set
Sequoia Limited Edition Sweetgrass Box!
 We are super excited to Launch this Sweetgrass box this year, featuring a handmade Sweetgrass Pendant. Details below.


Perfect for gifting! A Limited deluxe gift box in our Sweetgrass signature scent all nestled in a beautiful Sequoia Box. Value $170 for $149 AND FREE SHIPPING!

 What's included in each Box? 
✨ Handmade Sweetgrass Pendant [Braided or Loose] - made by The Birch Trail especially for this Sequoia Sweetgrass Box. Each pendant is unique with Sweetgrass  suspended in resin [Your choice braided or loose Sweetgrass, please choose above]. Pendant shapes vary from rectangular, rectangular with a twist, diamond, angular, etc. No 2 are alike! See below. The Birch Trail makes small batch resin jewelry, accessories and regalia handmade by Michelle Beausejour and inpired by mixed Michif, Scottish, Irish and L'nu roots.
✨ 16oz Sweetgrass Lotion - featuring Organic Olive Oil
✨ 4oz Sweetgrass Mist - Perfect for your body or any space you want. Your pillows, your car, your living room, just to name a few.
✨ 4oz Sweetgrass Soap - Featuring Organic Shea Butter and Organic Castor Oil as well as other luxury oils.
✨ 8 oz Sweetgrass Candle - Our own blend of Soywax and Beeswax, in our beautifully designed candle tin.
✨ 5 oz Sweetgrass Scrub - A sugar exfoliant for all over body bath rituals featuring organic olive oil.


**Note: Quantities are limited, additional discounts not valid
Beautiful
What a beautiful box of sweetgrass products for Mother's Day! Love it! 💚
Sweetgrass boxed set
Quick delivery
Beautiful packaging
Earth friendly packing
Exceptional products!
Thank you for maintaining high standards. Your products are always well received!
Beautiful Gift!
Too nice to give away, so I'm keeping it for myself :) This is the best scent ever!
Fantastic
Great variety of quality products
Fantastic products.
Very impressed with how well everything in this sweetgrass box set smells and the packaging looks lovely.The necklace is the finishing touch and makes it extra special. Beautifully done..