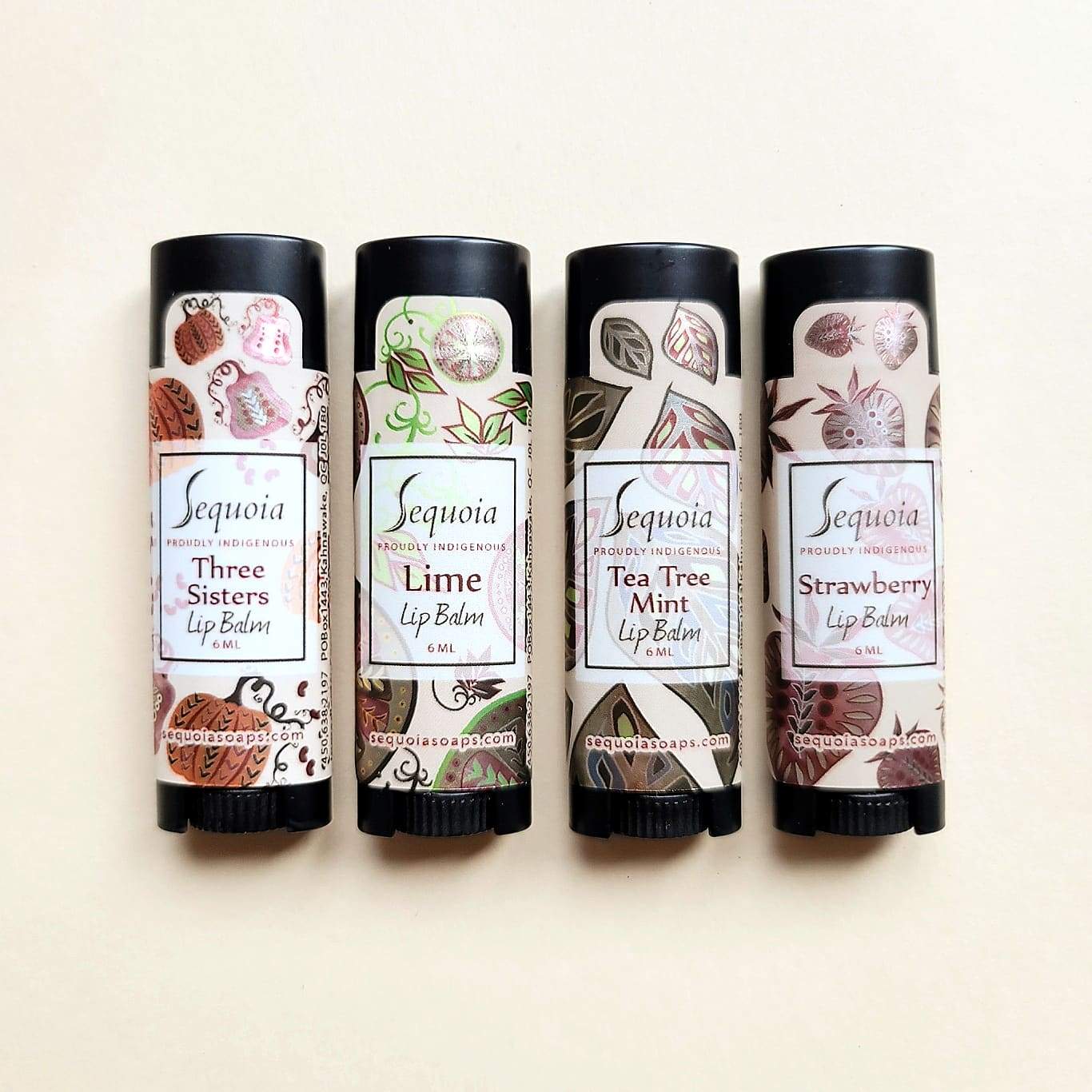 This Bundle contains all 4 of our lip balms.

• 1 - Tea Tree Mint Lip Balm ($8)
• 1 - Strawberry Lip Balm ($8)
• 1 - Lime Lip Balm ($8)
• 1 - Three Sisters (Pumpkin Spice) Lip Balm ($8)
Description: A bundle of all 4 of our lip balms value of $32 for $27 [Savings of $5]

Details: Moisturizing Organic Shea Butter and Coconut Oils along with beeswax.
Lip Balm Bundle
When I read "lime" on the lip balm, I wasn't expecting the heavenly aroma of actual lime!! Wow!! So nice to have a vegan lip balm!! Thank you for being so kind to our environment :)
I can't review the product since it was purchased as stocking stuffers. The packaging is very nice, though.
Favourite lip balms
Love the texture and taste!
Love these!
Great texture, really heals dryness. Glides smoothly onto lips and coats nicely Flavours are different than you get in a drugstore, and really yummy.
Love ALL products!!
Grateful for you!🎆
Sharon💗