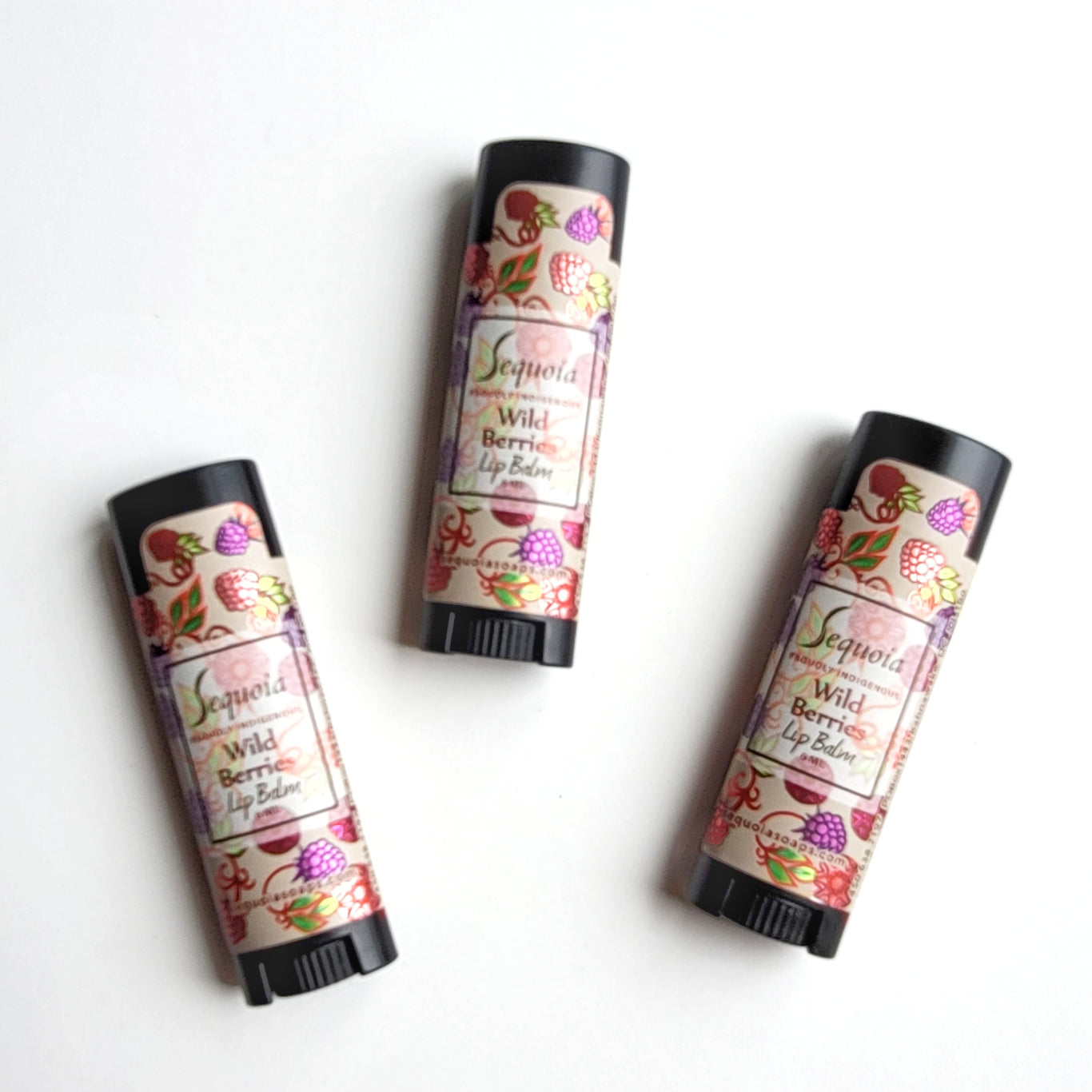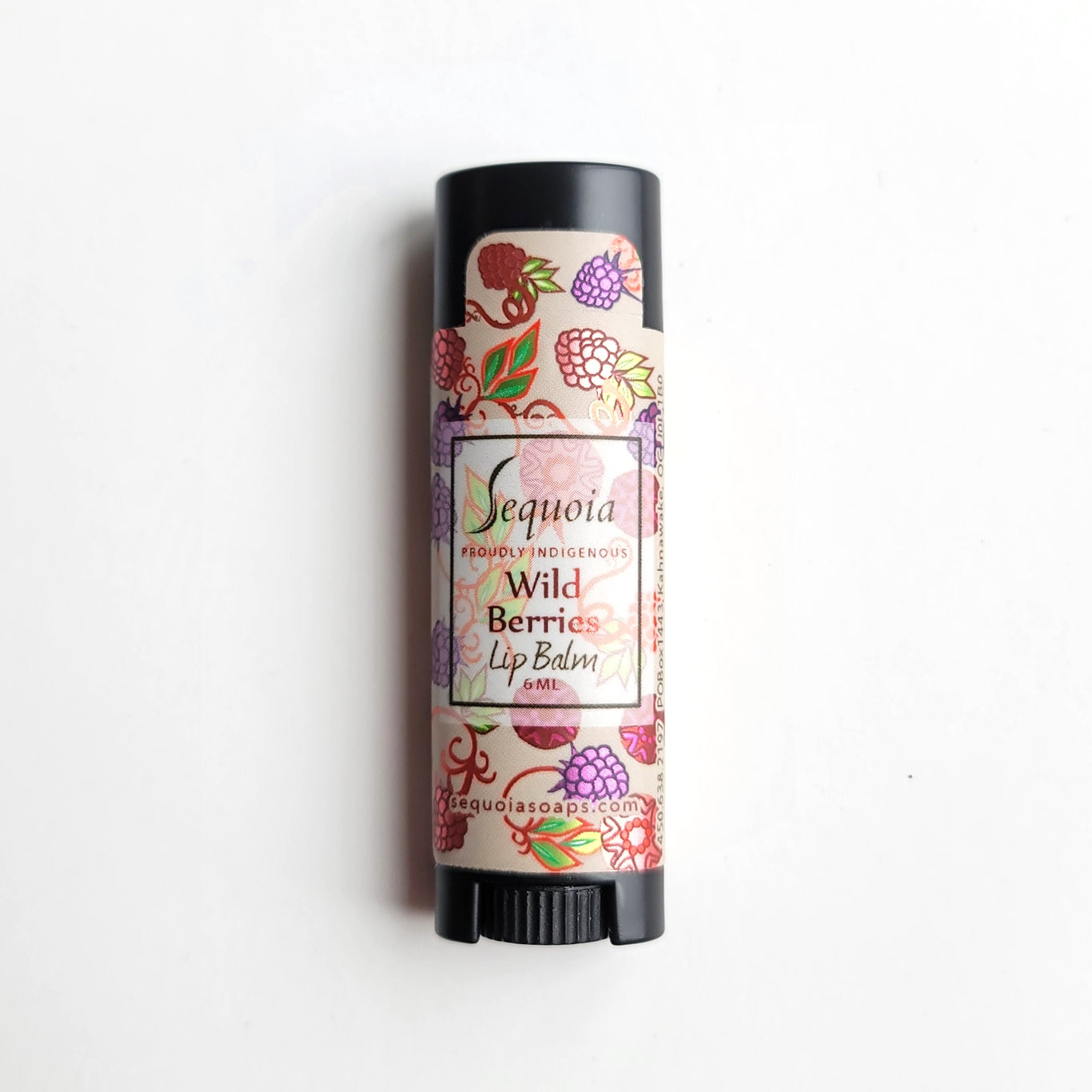 Scent Family: Berries
Description: Sweet ripe Wild Berries
Details: If you love the taste of wild berries and love our other Wild Berries products, this lip balm is perfect. Inspired by the picking of wild raspberries and blackberries behind my Mohawk Territory home in northern NY, Sequoia has launched our newest creations.
If you have a chance to get out in nature, wildberries,  will be out of season soon as they're only around from June to early September. Just like real wildberries, Sequoia's Wildberry lip balm are limited editions, so get yours today. 
• soothes dry lips
• made with organic olive oil, organic shea butter
• 100% edible ingredients
• 99% natural ingredients
Directions: For use everyday.
Size/Weight: 6 mL
Ingredients: Coconut Oil, Beeswax, Organic Olive Oil, Organic Shea Butter, Flavor Oil, Stevia
          • Natural Ingredients
          • Safe Synthetics
Amazing!
I love this lip balm so much. I work around machinery that dries out my face and lips and this balm works magic. Smells so delicious too - very true to the name, like delicious berries.
The Best Lip Balm I've used!
It keeps my lips moisturized throughout the day, and it smells so good! 10/10!
Lip smacking good
I just love this flavor it not only keeps my lips moisturized it also tastes good. I wish we could choose the original style tube or the now round style. The old style fitted perfectly in pockets.