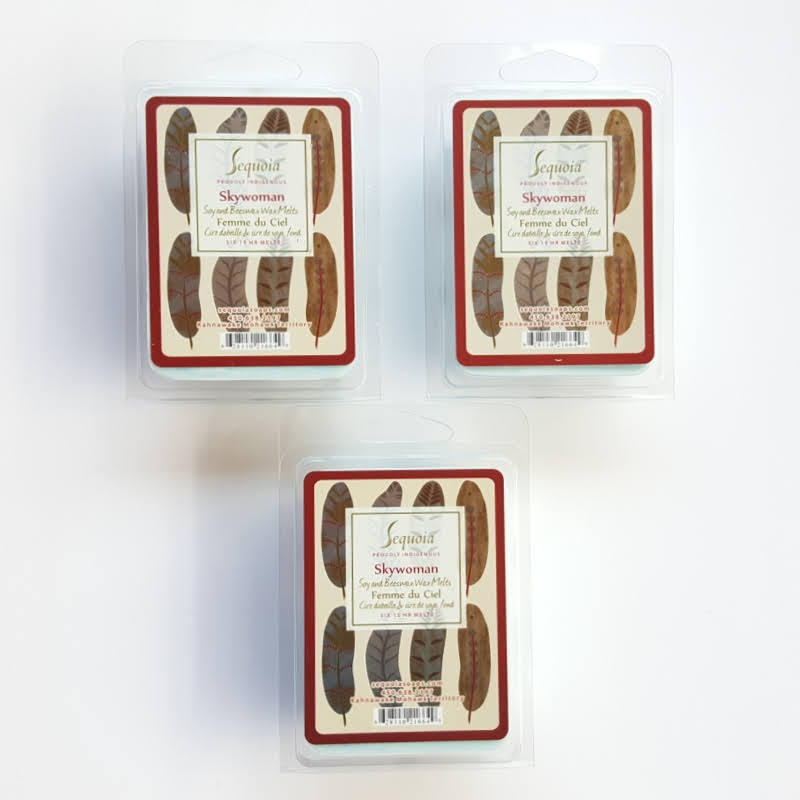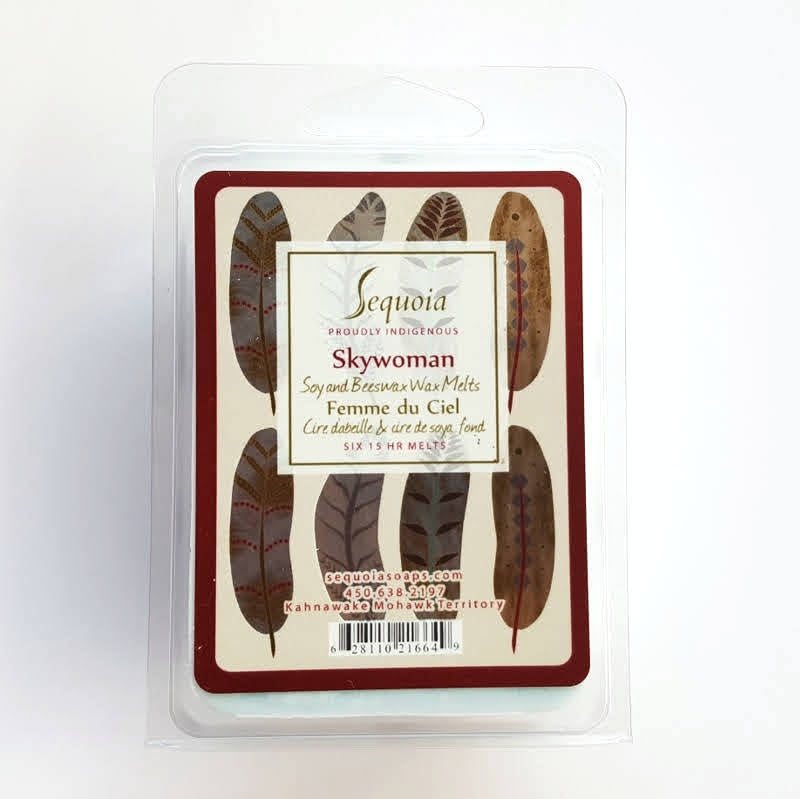 Scent Family:
Citrus + Floral
Description: Plumeria flowers mixed with a blend of citruses
Details: Three layers represent the earth, the water, and the skyworld. An old Iroquoian legend says: Skywoman came from her home above the heavens on a beam of light. She was placed by geese on the back of the turtle. Using a small bit of mud from the bottom of the endless sea, she sang and danced until a great land had been created that she called Turtle Island. The scent of our Skywoman Melt is mystical and wonderous. The citrus-like background comes through under the sweetness of fruits, elegant softness of beautiful flowers, and finished off with a slight ocean spray touching the air.

• soywax/beeswax blend
• hand poured
Directions:  You simply take your wax melt and place one or more in your warmer or melter. Then light your tea light or turn on your heat warmer if it is electric. When you are finished using them, you just turn off or remove the heat source and the wax will solidify until you are ready to use it again

Size/Weight: 3 oz
Lovely
The Skywoman scent is absolutely fabulous. I would recommend these melts to everyone!
Skywoman melt
Very nice scent and product
Love the scent!
This scent is absolutely divine. I love it!
Great products
I have ordered twice in the last two weeks. After my first order I decided to order some Christmas presents for my family from here. The products smell great. I ordered candles and soap.