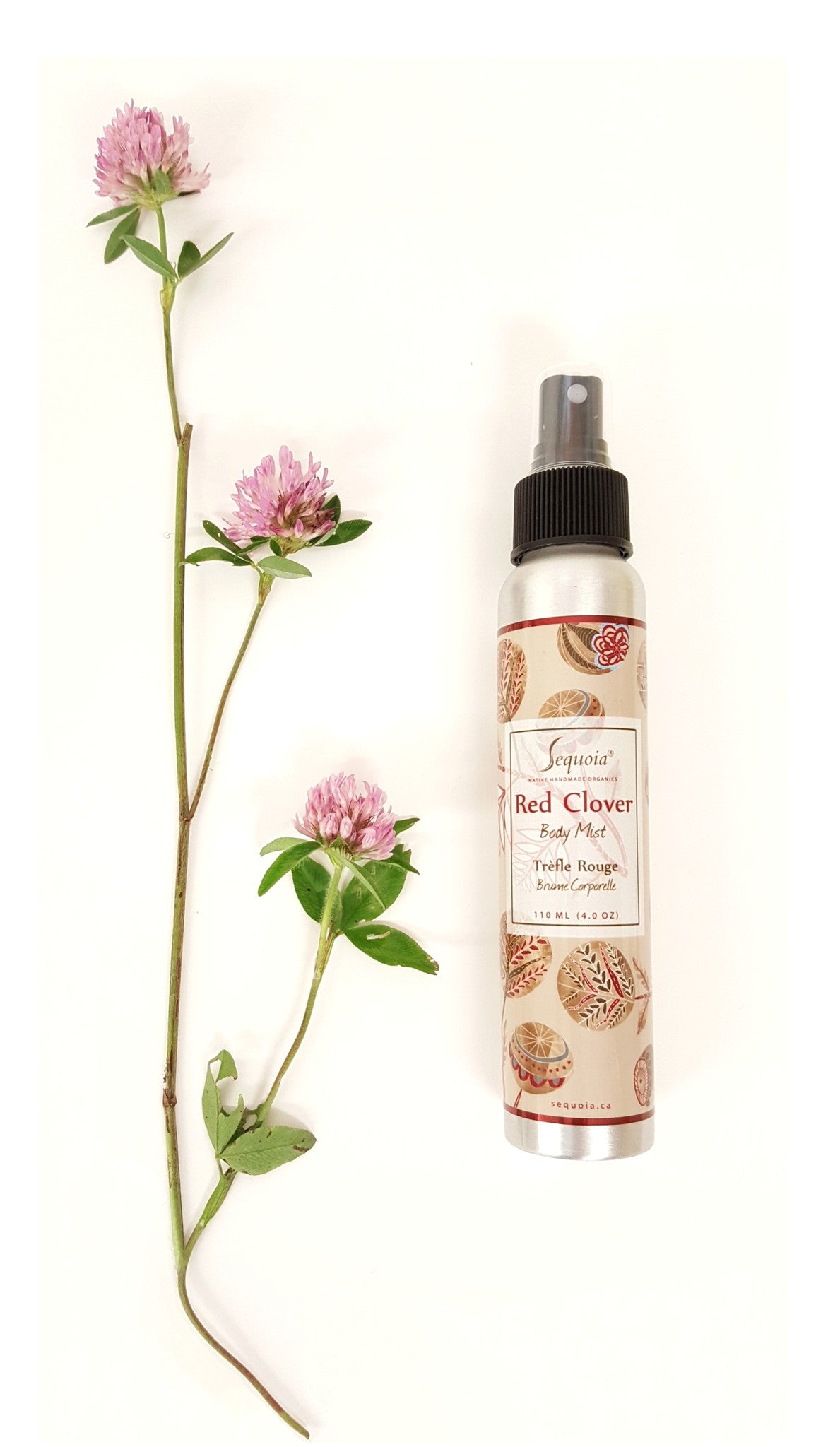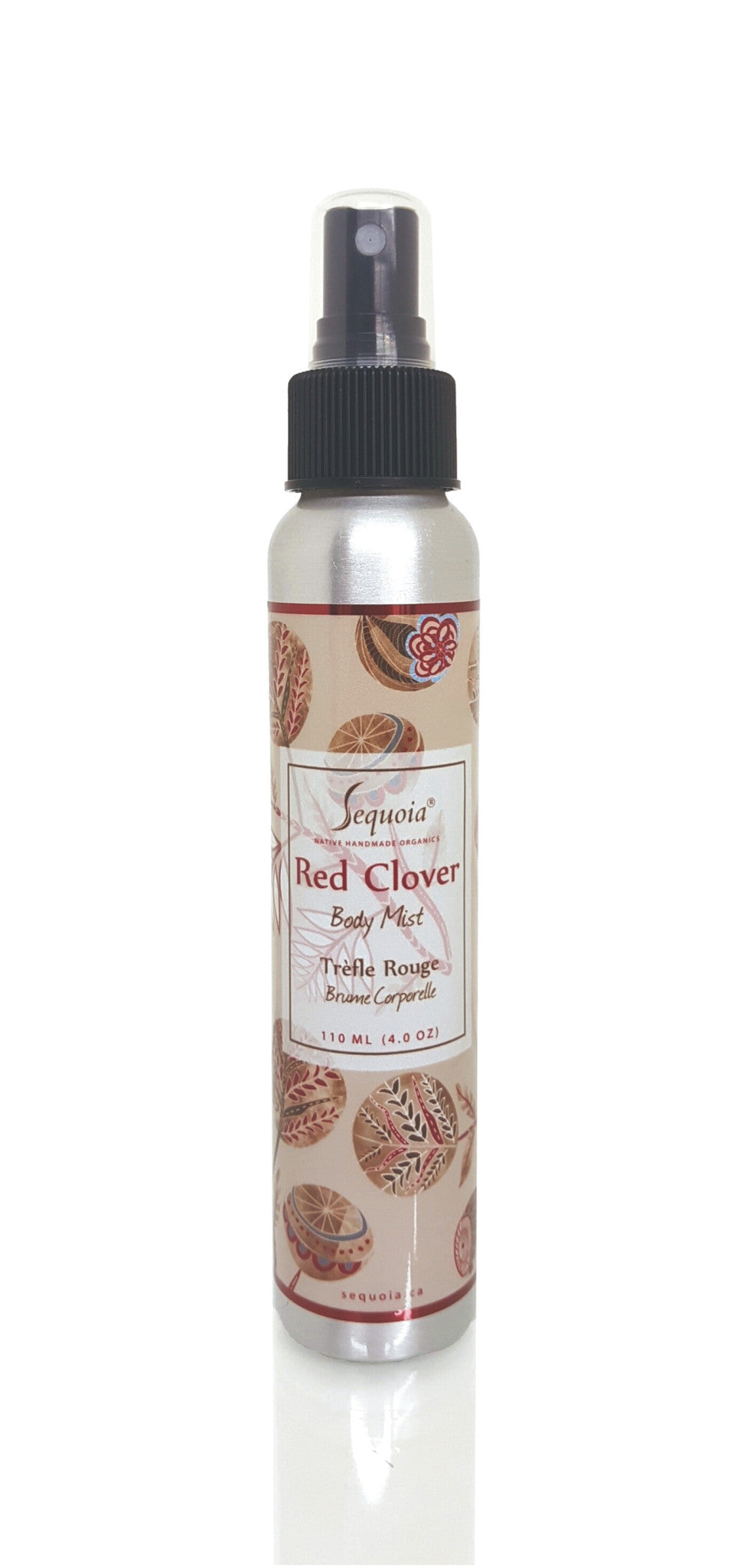 Scent Family:
Red Clover
Description: Sweet with a touch of herbal

Details: Red Clover has been used by Native people for hundreds of years as a medicinal tea.  But there is nothing medicinal smelling about our Red Clover scent.  We would describe this unique blend as sweet, but with a hint of herbal tones.
• water based formula
• no perfume base
• 95% natural ingredients
Directions:  Shake well before using.  Spray once or twice  on body as an after shower refresher, or may be used as a fragrant room spray.
Size/Weight: 4 oz/2.5 oz
Ingredients: Distilled Water, Polysorbate 20, Fragrance Oil, Propylene Glycol, Diazolidinyl Urea, Iodopropynyl Butylcarbamate
          • Natural Ingredients
          • Safe Synthetics
Refreshing!
I Love this product. The Red Clover Mist smells so refreshing, like after a cool rain in spring. I use it everyday.
Love it
This is one of my most favourite scents, and I use it frequently on the go or just at home. So sweet and soothing!
Mrs. LJ
This was a gift that I gave to my Ma and she liked the scent too!
Thank you,
AMZ
Love is....
When you spray red clover mist oh what a overwhelming joy to the senses. 💕
Amazing scent!
This long lasting mist reminds me of candy. The smell draws you in. I'm obsessed! Will definitely be buying more in the future!